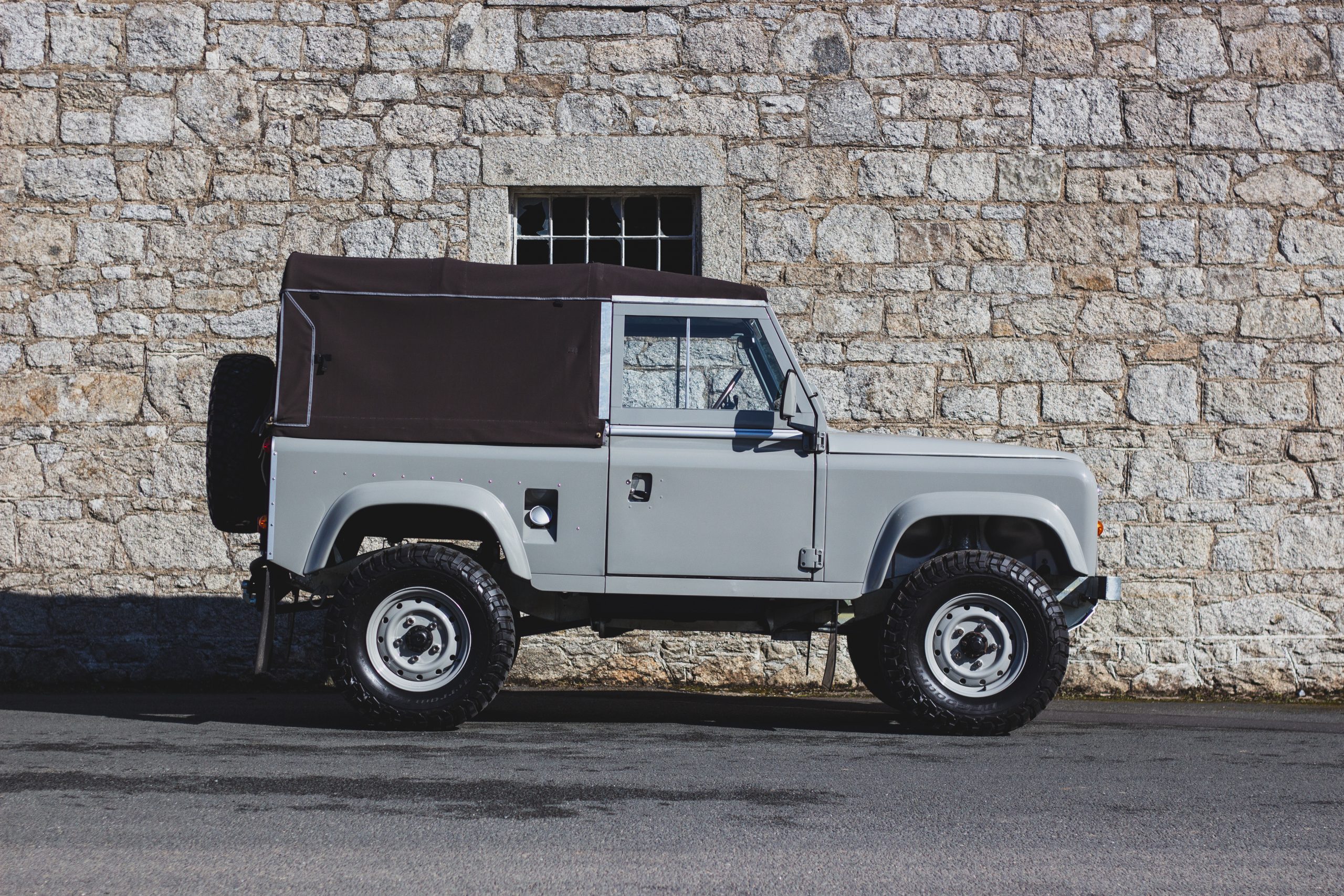 The original Land Rover Defender is a car that defines an entire genre and, sadly, we will never see it produced in its truest form again.
Add to this the Defender's biggest design flaw – the lack of a galvanized chassis – and we will start to see fewer and fewer on our roads.
So, how can we preserve everything that is wonderful about the original Defender, while making it stronger and better?
Enter Karl, a good friend of Deane Motors, who has owned and driven 4WDs for almost 30 years which have taken him to places in the world not seen by many.
But, what instigated the bespoke build of this staggeringly beautiful Defender?
"Simon knows the vehicles I own and, talking in his garden one day, he asked me to build a one-off Land Rover 90, as I see it, exclusively for Deane Motors."
In 1983, Land Rover introduced the "Land Rover 110".  A year later, the "Land Rover 90" was introduced (both later to be known as the Defender), and Karl knew exactly where to find the right 90 for what he had in mind.
"I was aware of a barn find vehicle available, made the phone call immediately, and what you see before you is the result of seven months later."
Of course, it's not as simple as just that. While 84-WW-675 was a superb starting point with its original and, remarkably, unwelded chassis, Karl poured over every single detail of the build to ensure it was not only built to last, but also fit the aesthetic design he had envisioned.
"What I designed is pared back to reveal the true form of the aluminum body shape. I didn't want plastic in the build so, for example, as an ode to its predecessors, we used a salvaged dashboard from a laid to rest 1958 Series 2a."
Everywhere you look on this Defender, the level of finish is breathtaking. From the wood-rim steering wheel and restored Jaeger gauges, to the completely removable bespoke hand-sewn soft top with matching grey thread.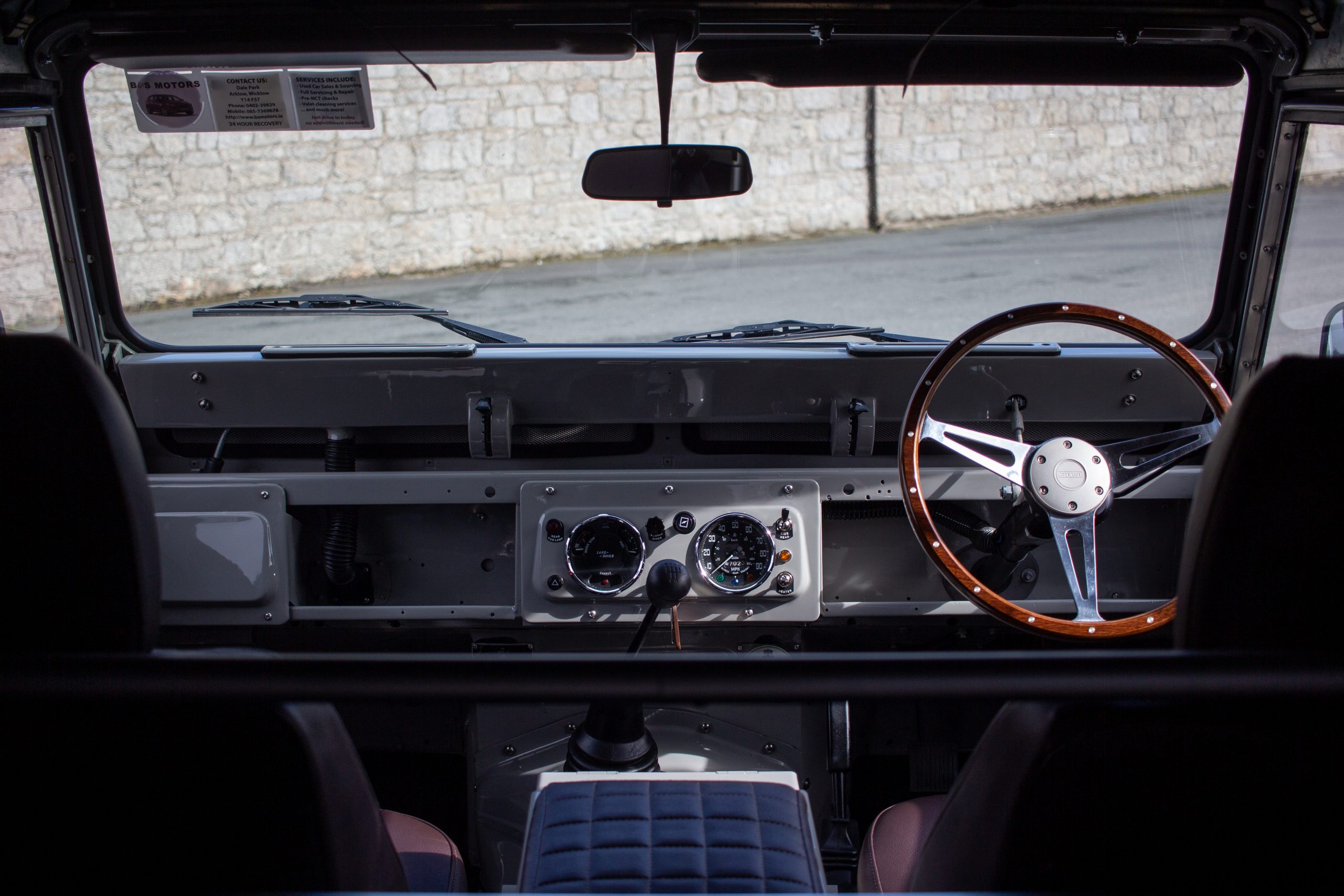 And, underneath the flawless bodywork and tasteful retro styling, a reconditioned genuine 25k mile 200 TDI engine was fitted and the chassis and running gear was all completely rebuilt with the greatest of care using only the very best components.
"The chassis was galvanised and the axles were media blasted and received a 2 pack primer and top coat. The axle internals have front and rear upgraded ARB differentials which give wonderful surety when cornering on the road, and where it really comes into its own, off road."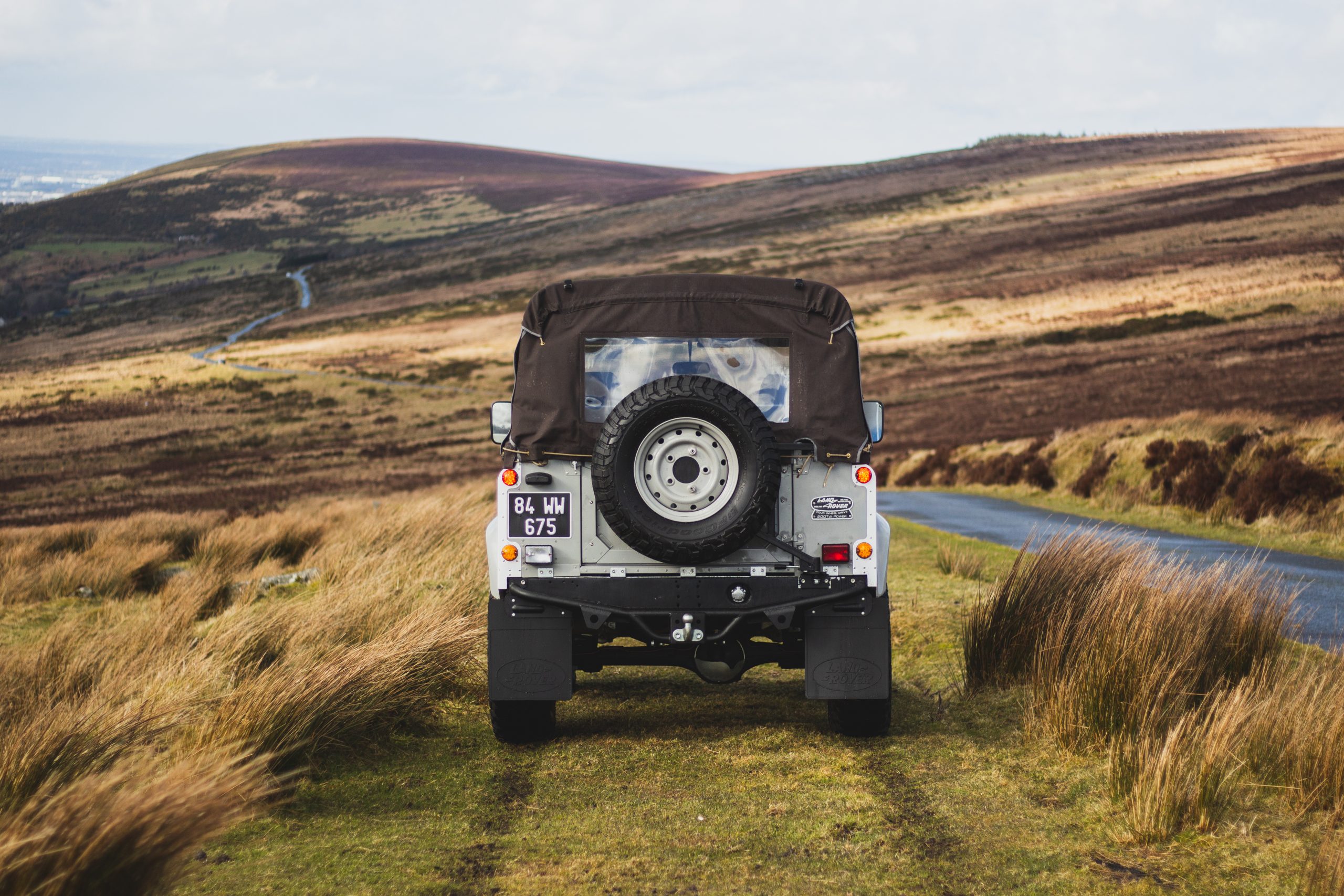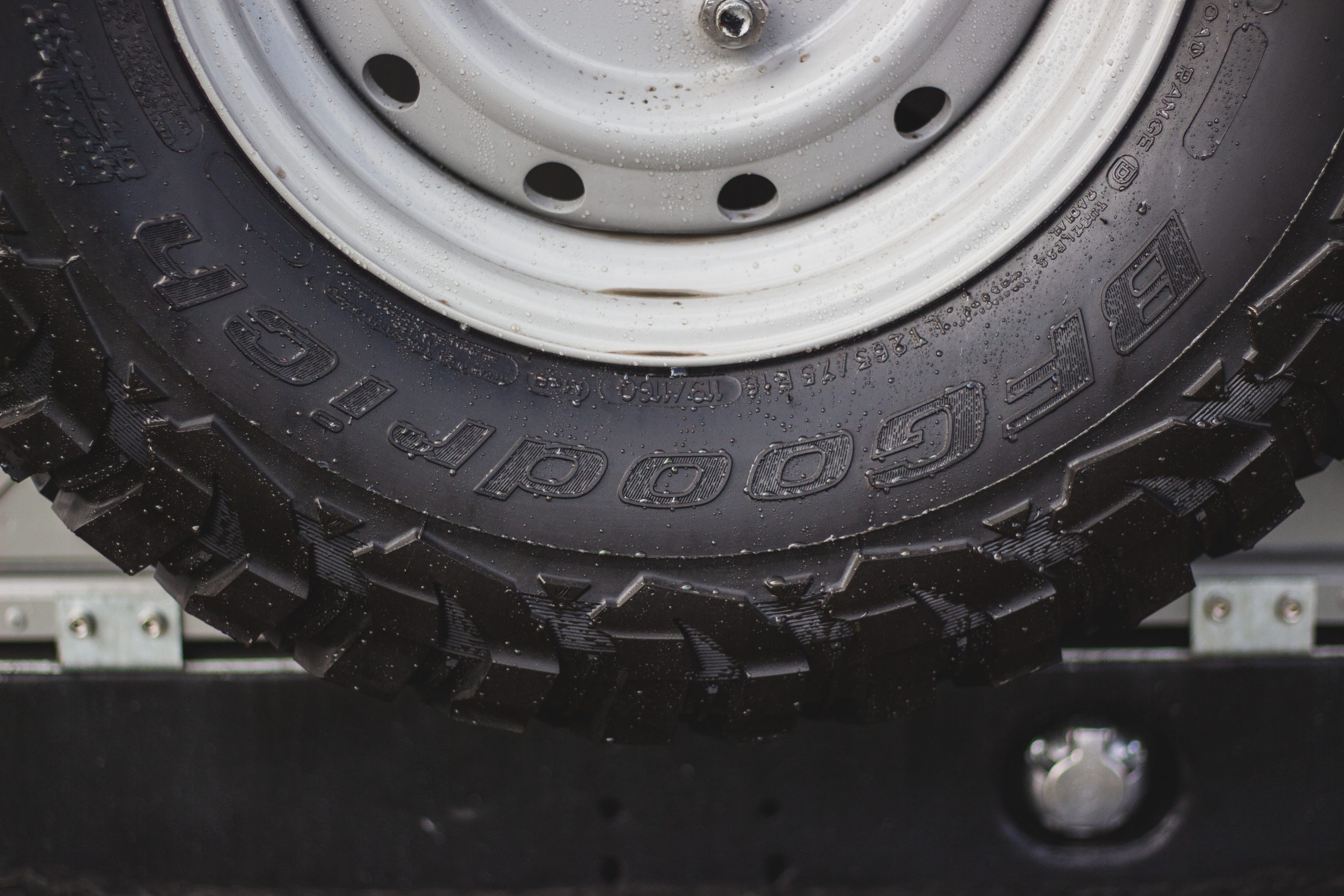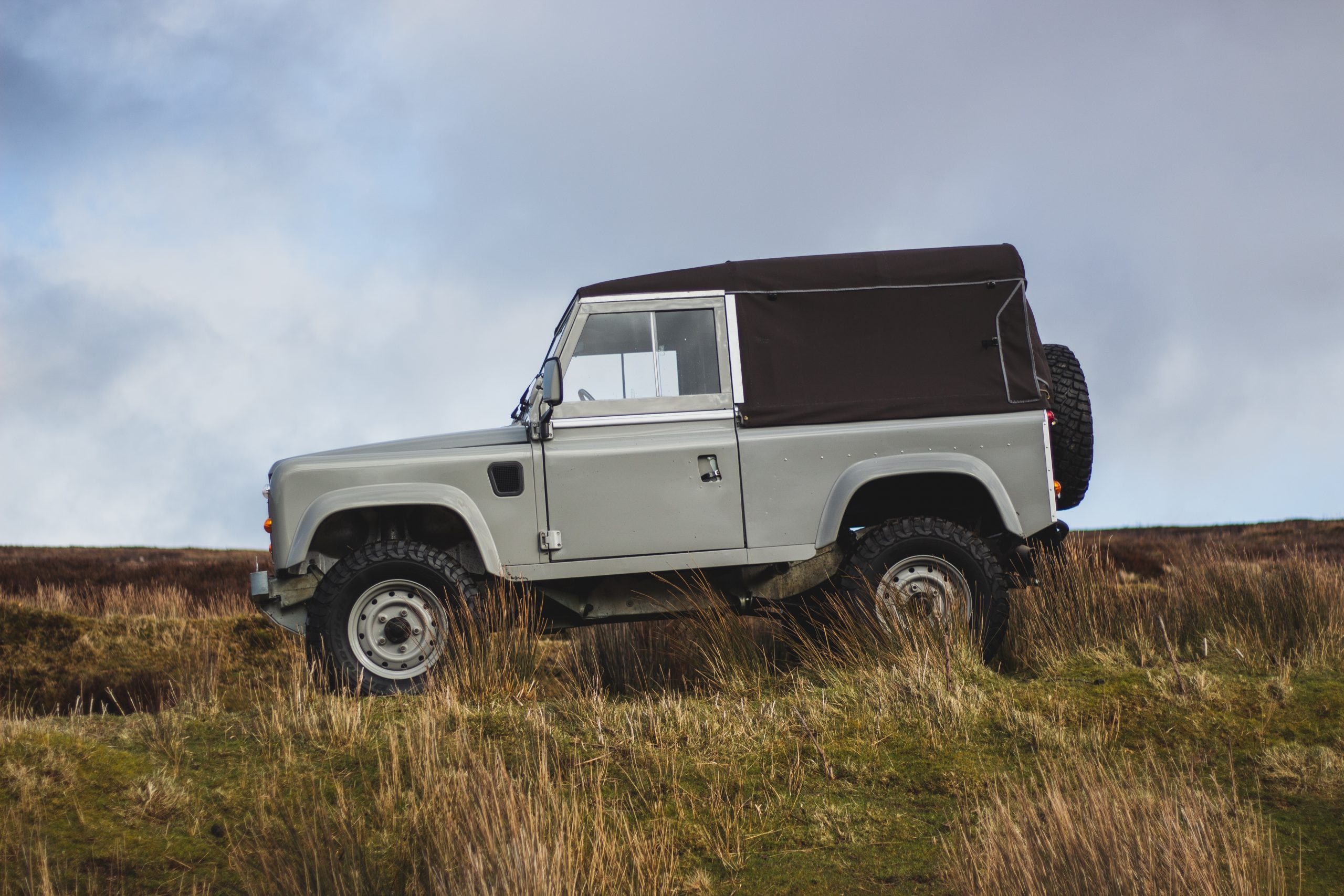 And that's just one of the ways this Defender blurs the lines between being a utilitarian practical vehicle, and being a stylish family classic that wouldn't look out of place parked next to a Jaguar E-Type.
The seats and door cards have been trimmed in high grade leatherette for durability, but have been cross-stitched with a 60s inspired pattern. The wheels are original steel Land Rover items, but they have been painted in the same stunning colour as the body.
Karl has truly reformed the Defender as we know it.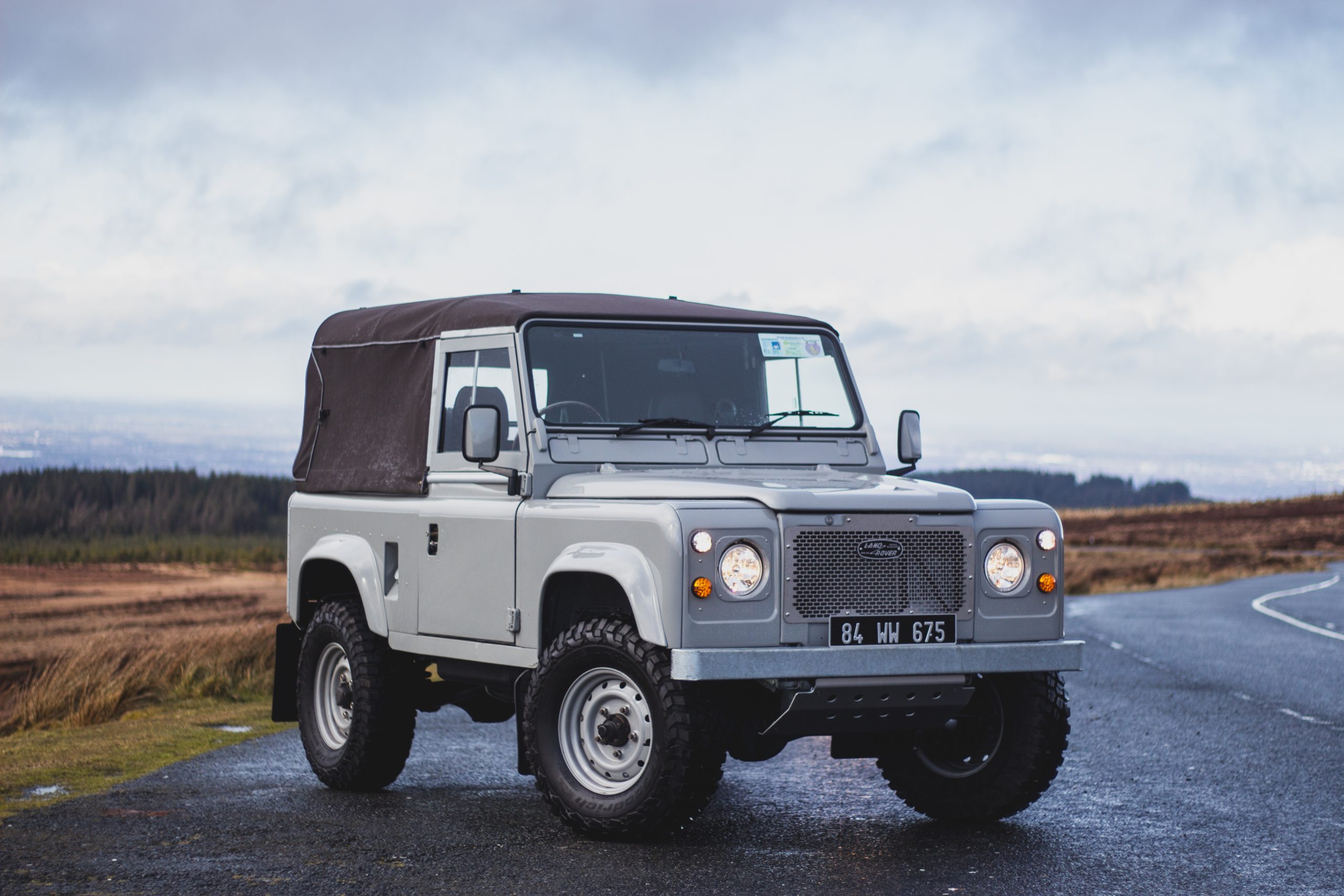 "Whether it's on a run to the local coffee shop or a picnic in the mountains, I really hope this build is enjoyed as much as I enjoyed bringing thought to fruition and working with the team behind what you see before you."
So impressed are we with the finished product, that we think this could be the beginning of something very special with more one-off Defenders to come from Deane Motors very soon.
See the listing for the Land Rover Defender Reformed here.
Words and photos by Neil Kavanagh.