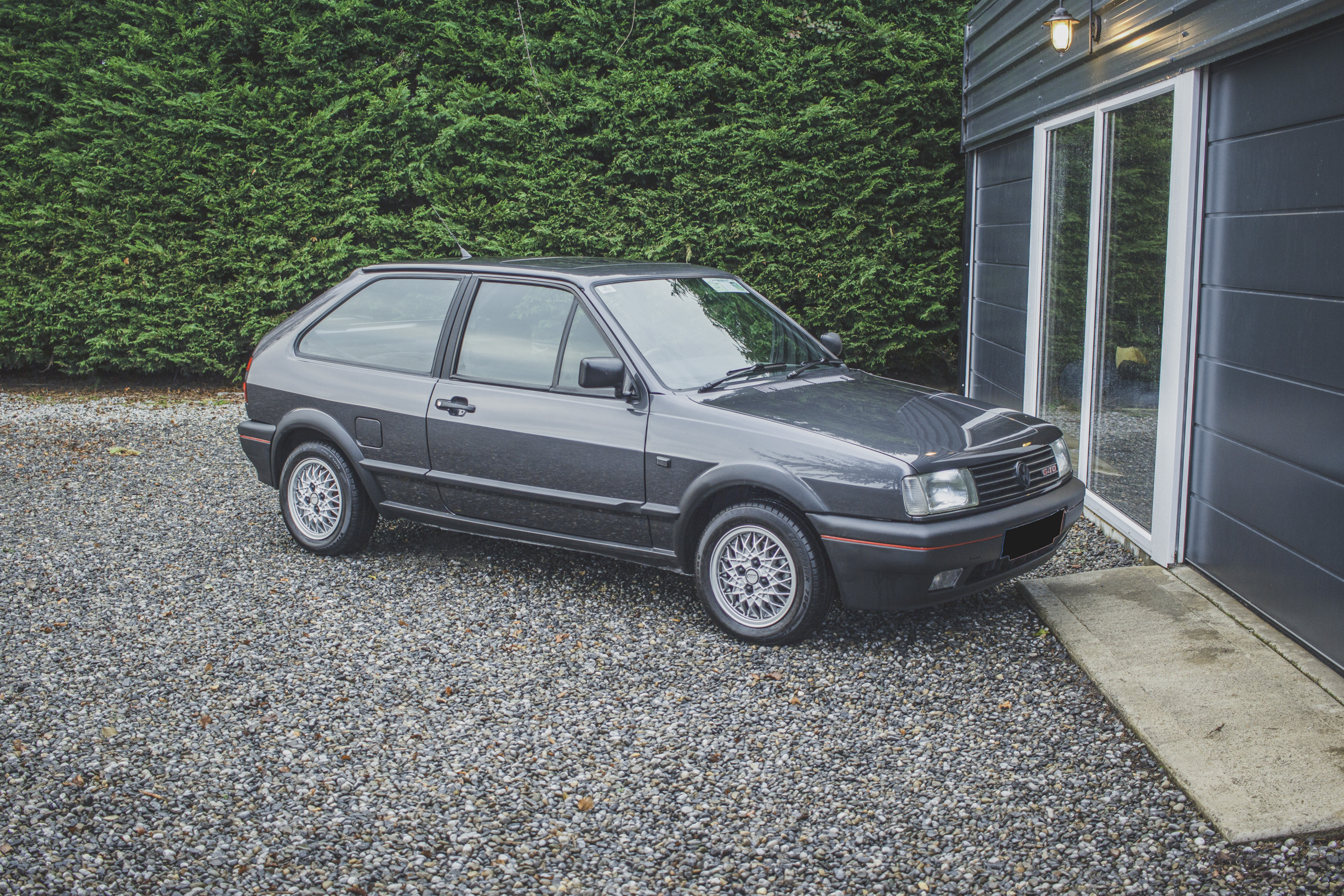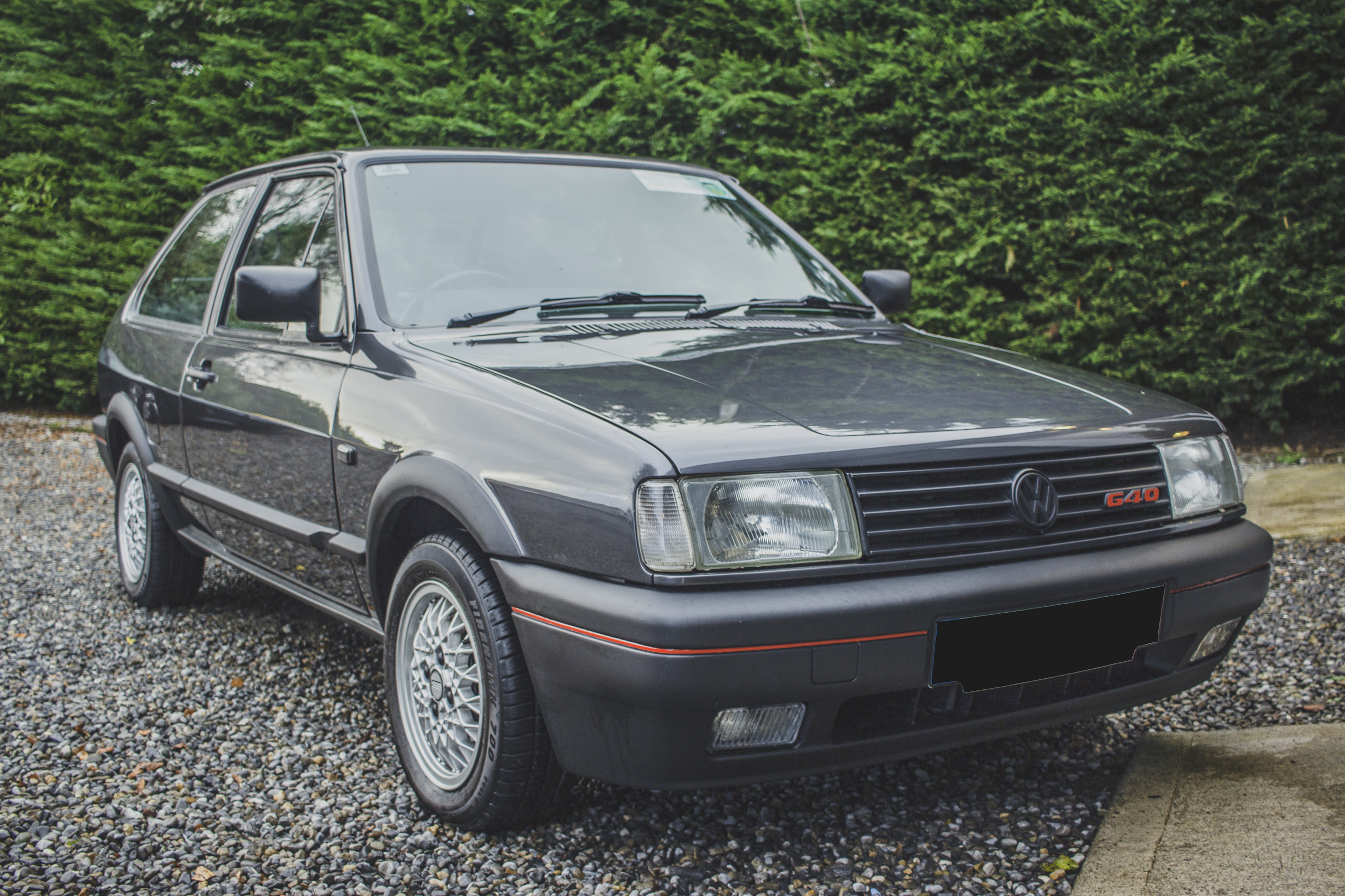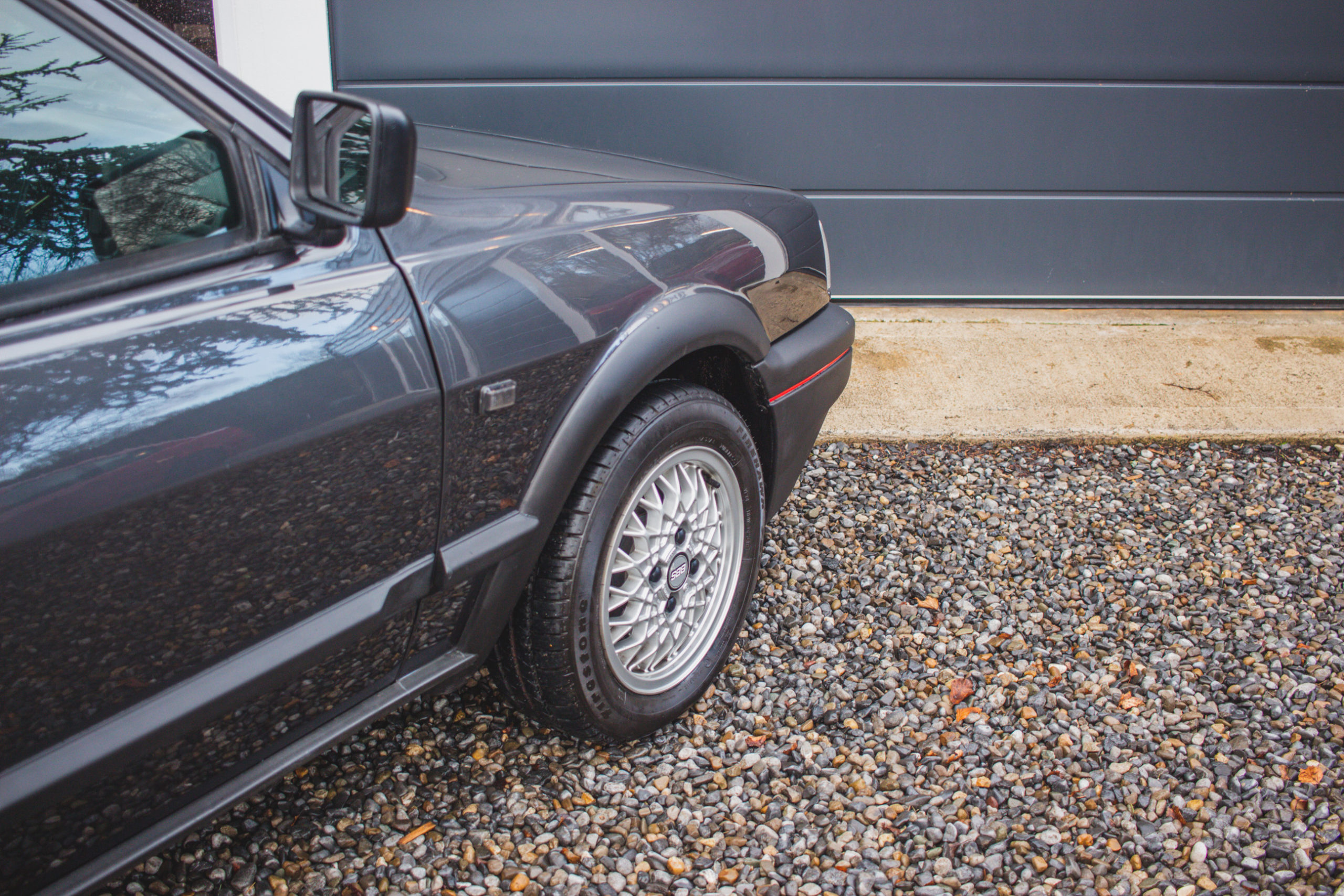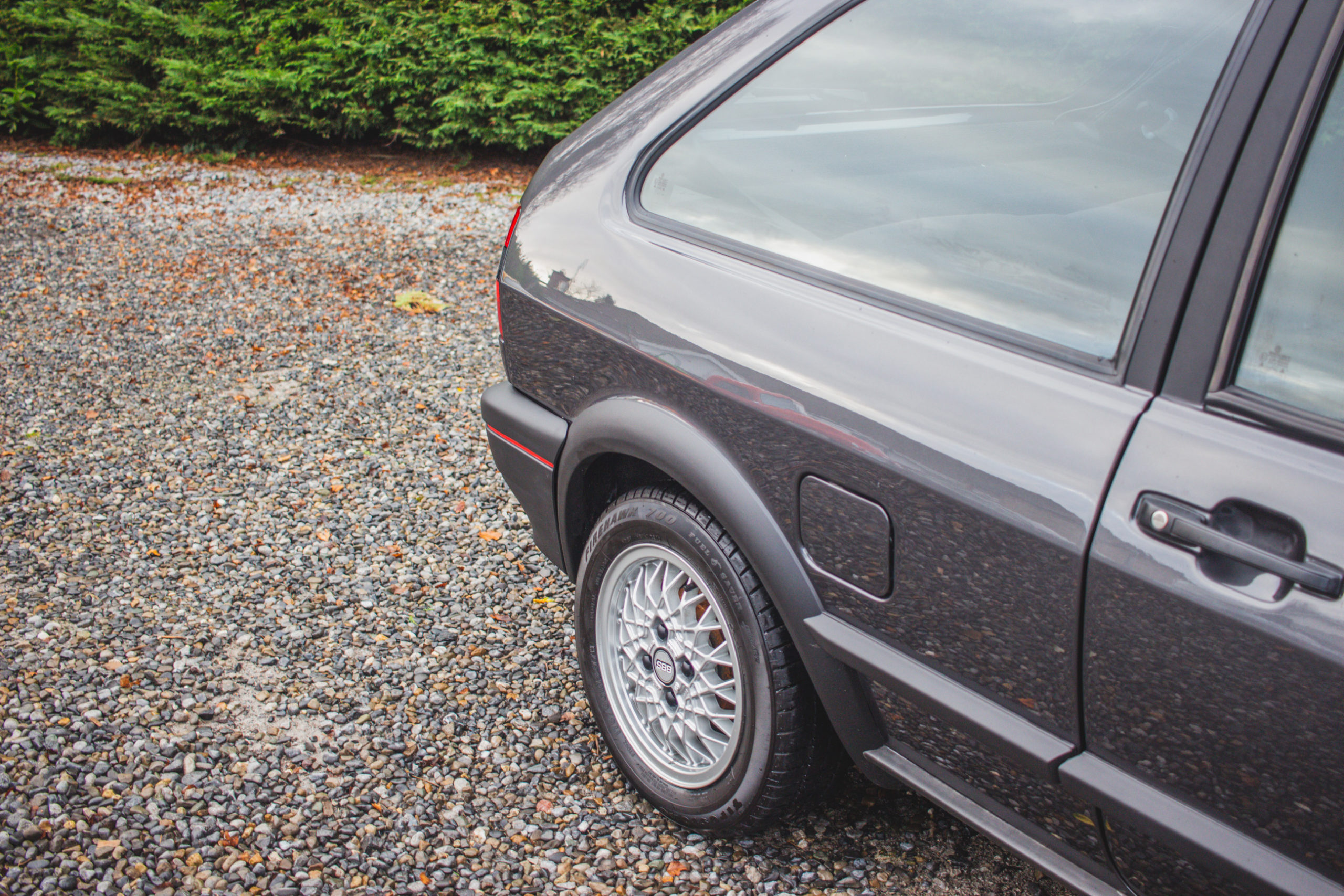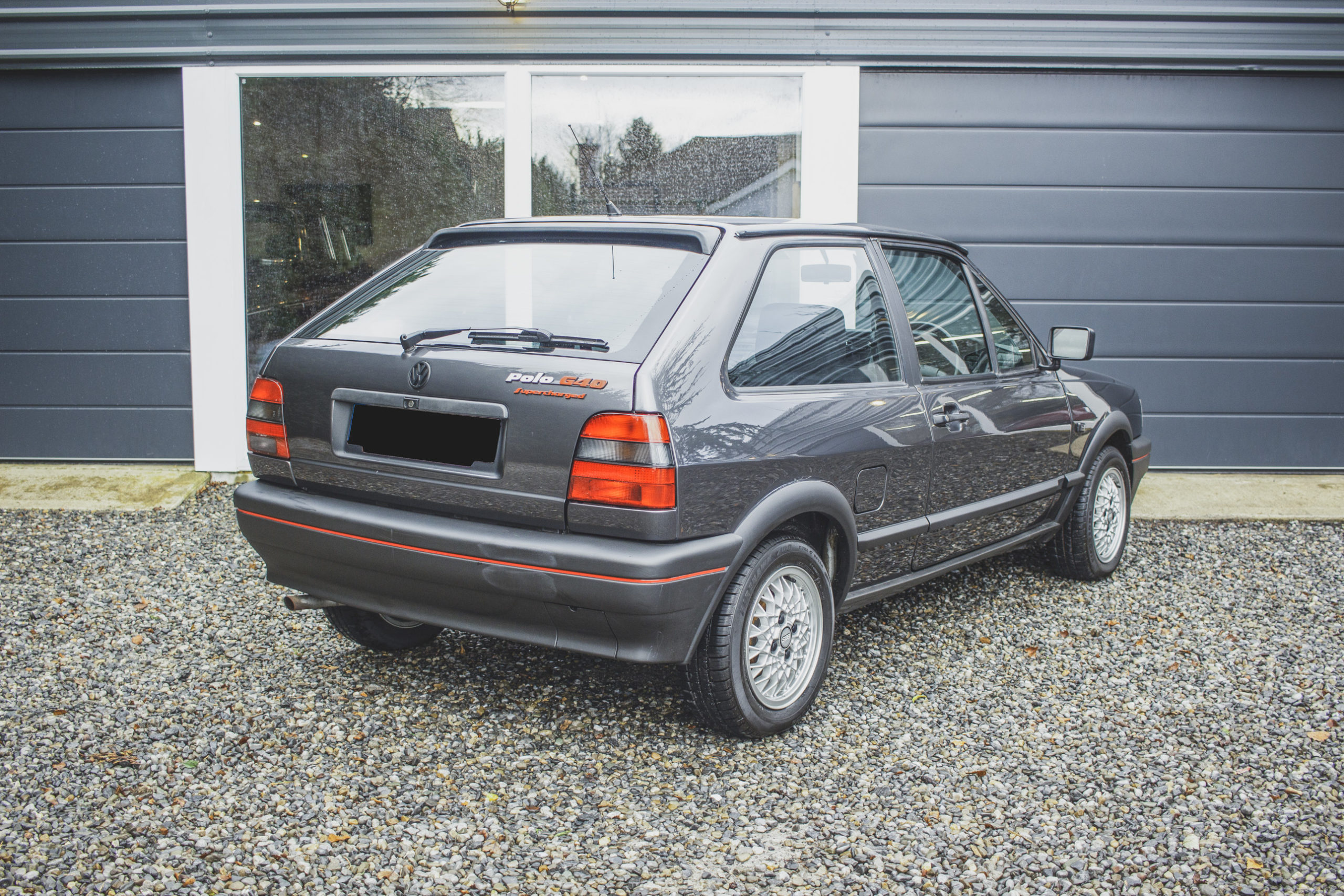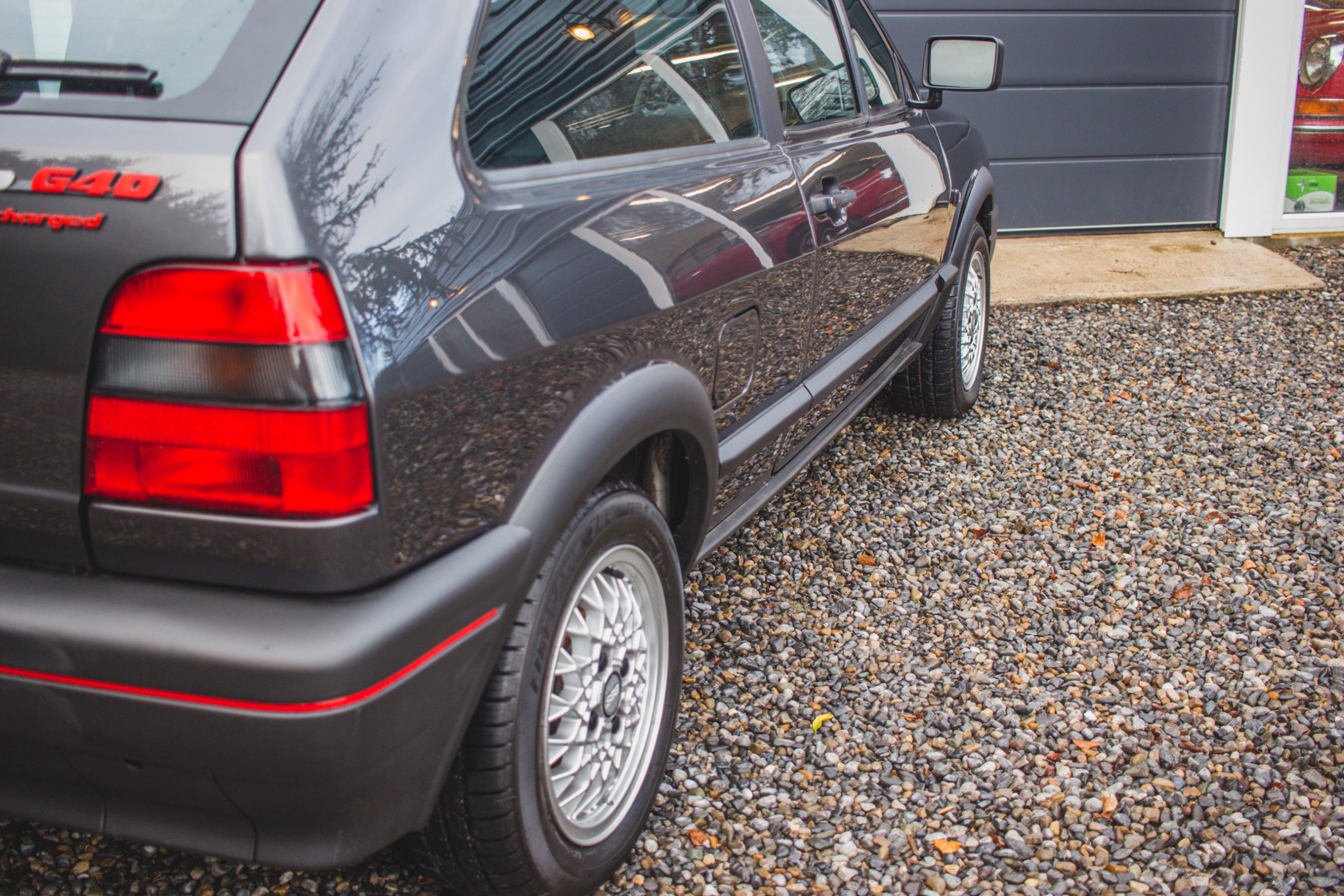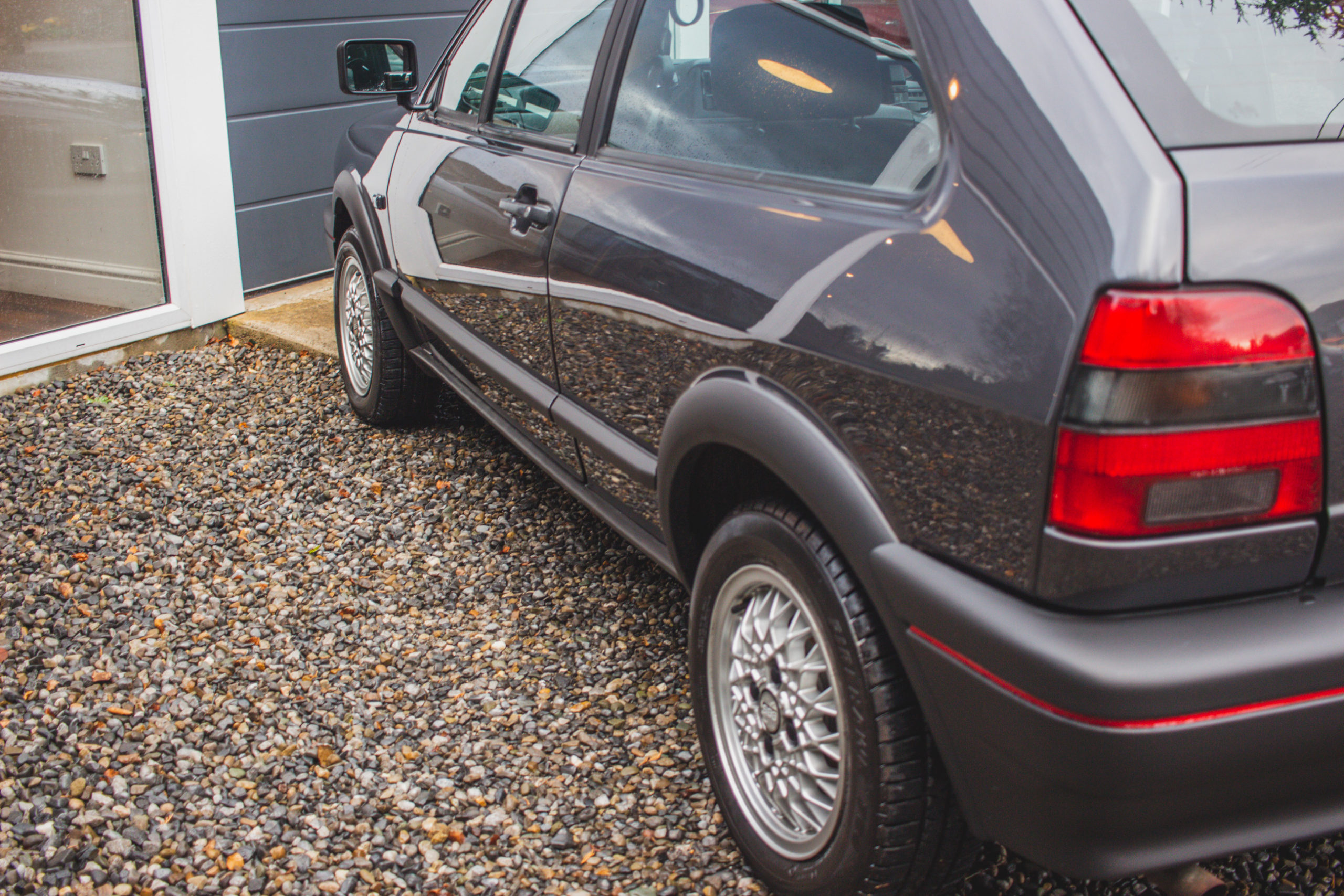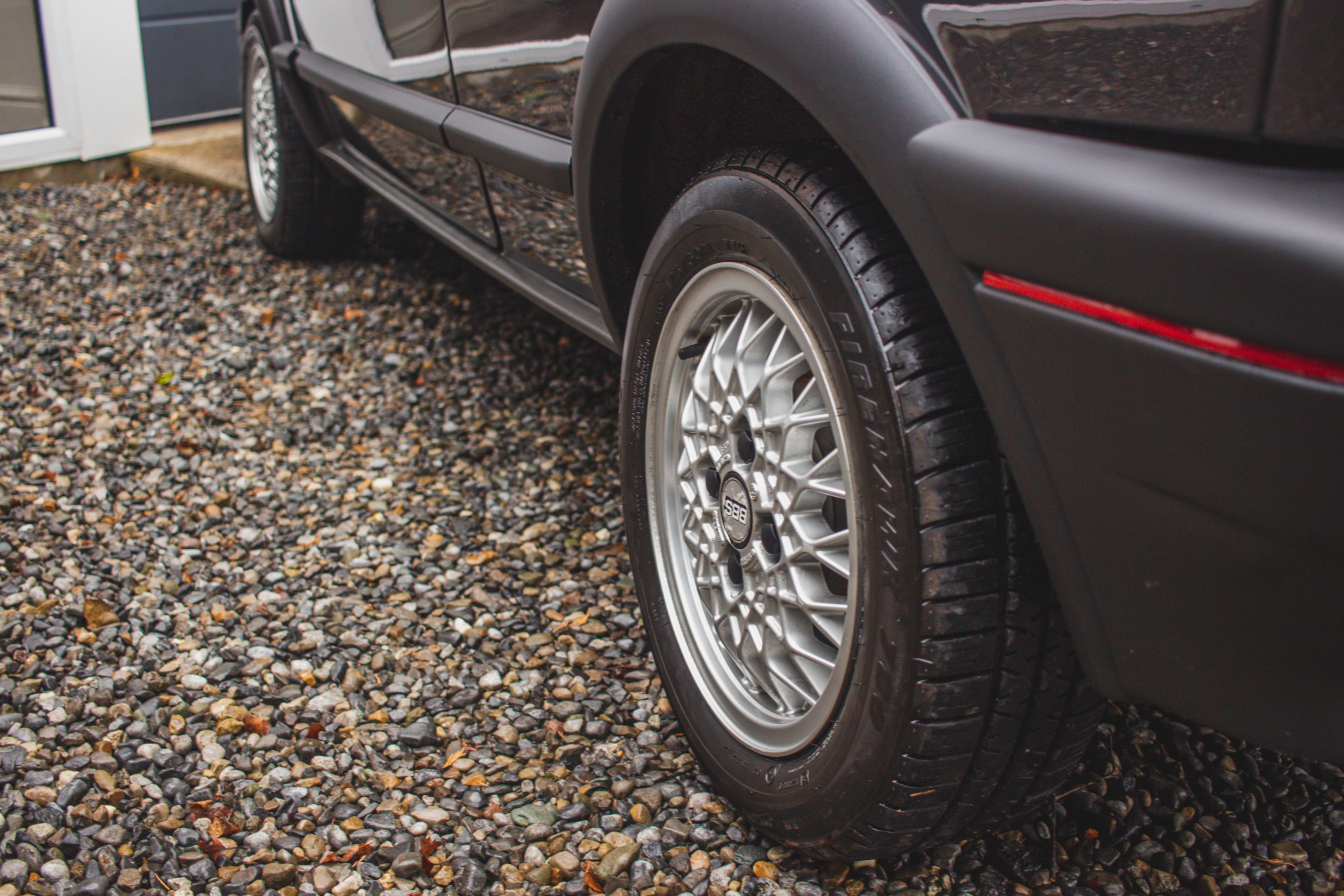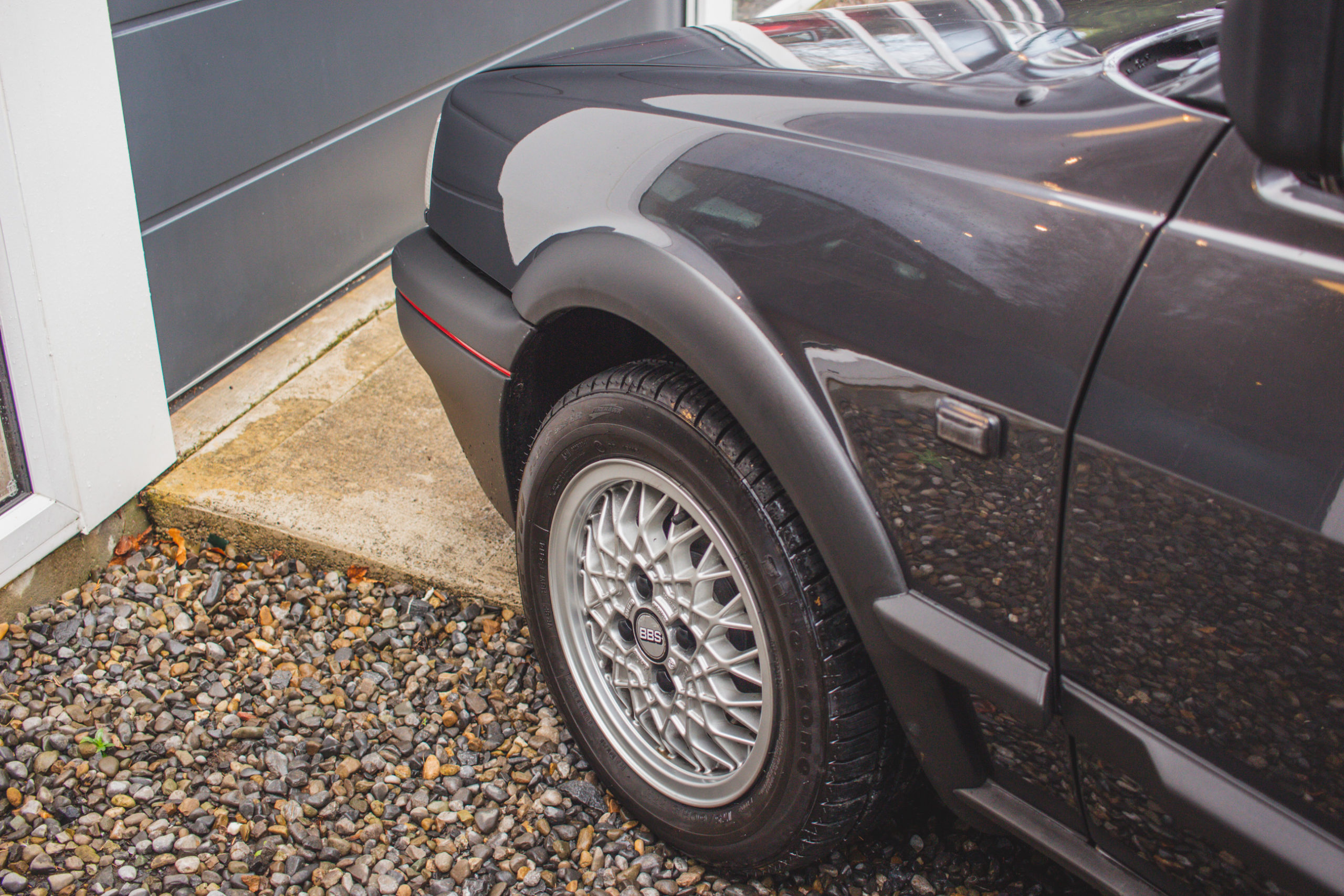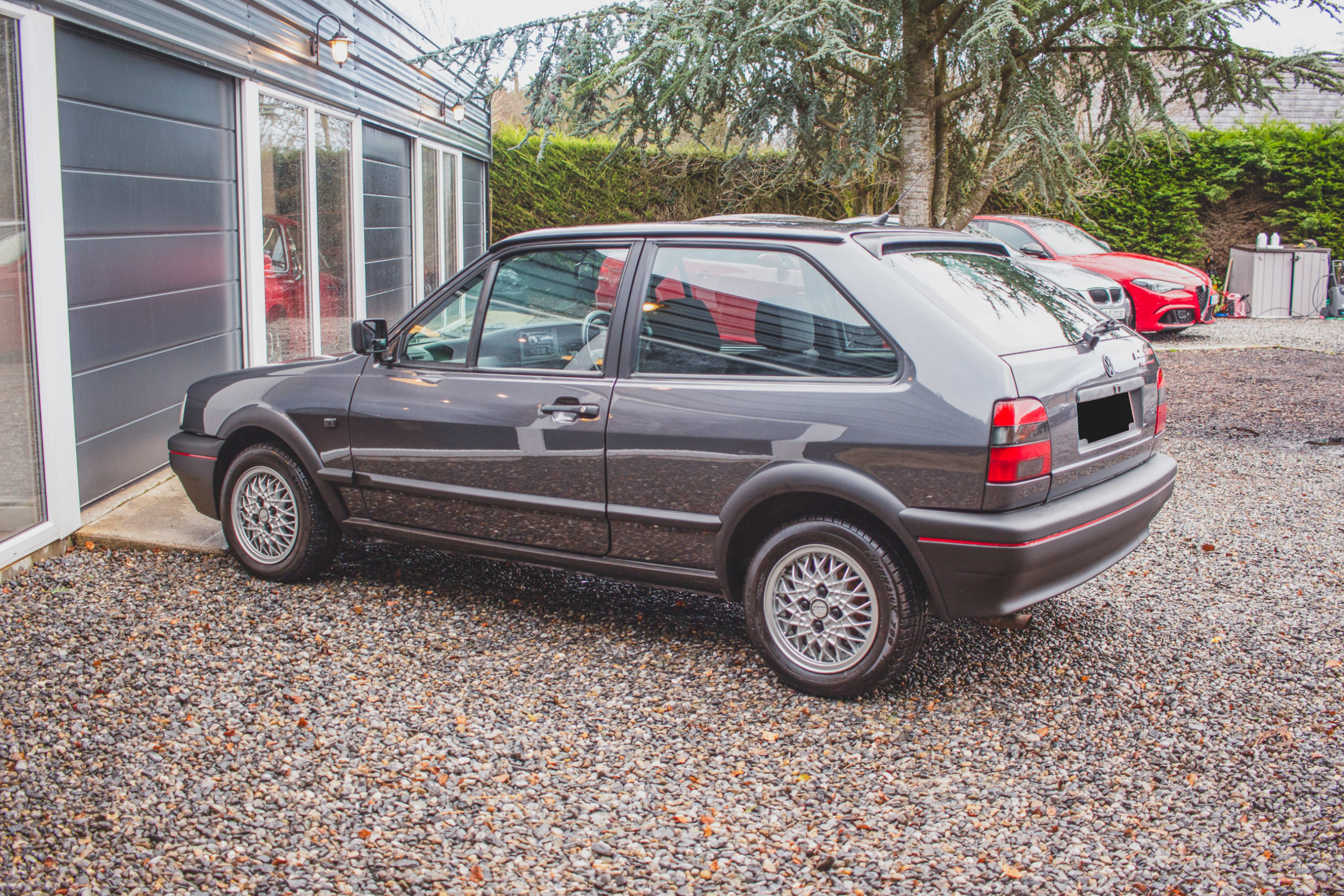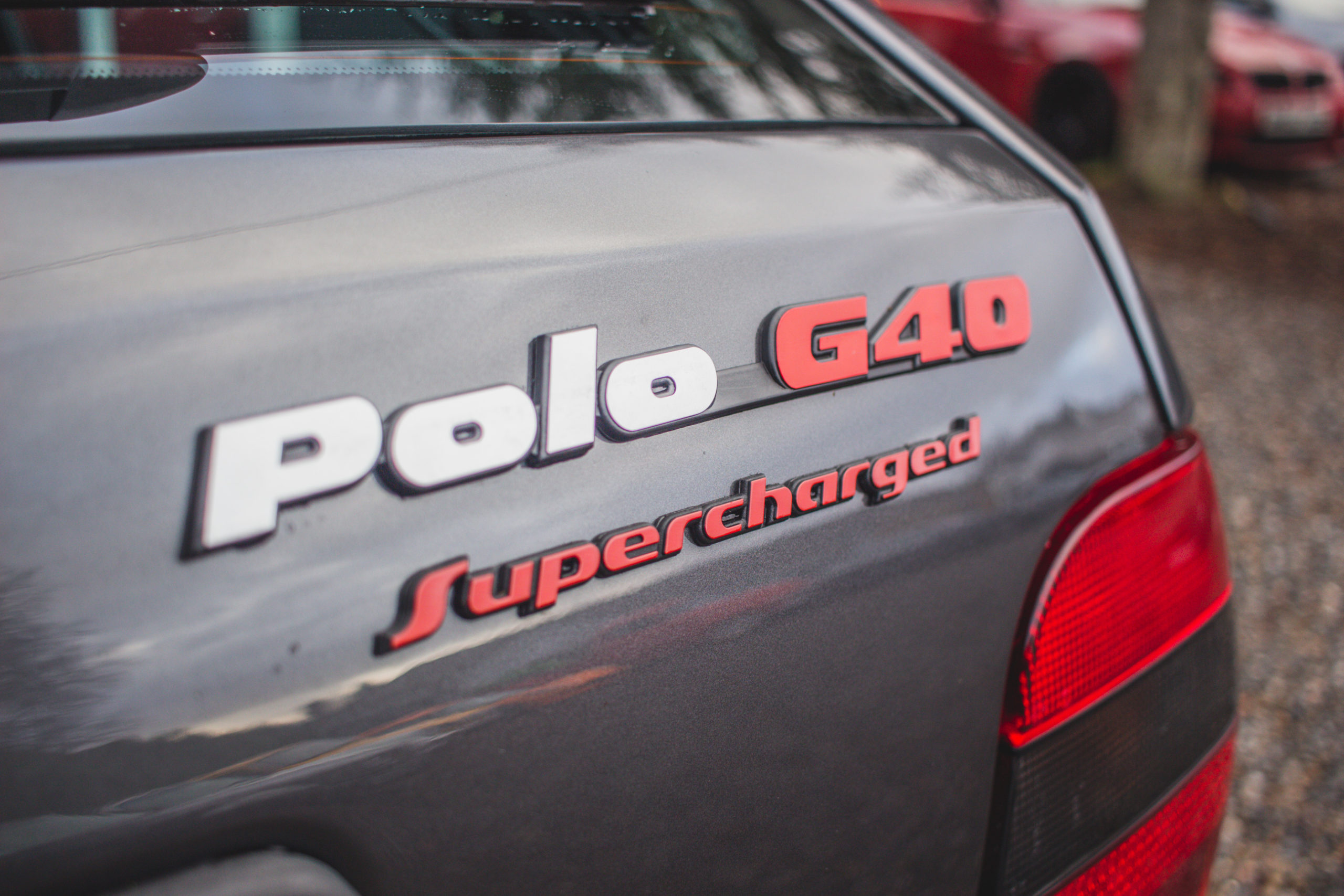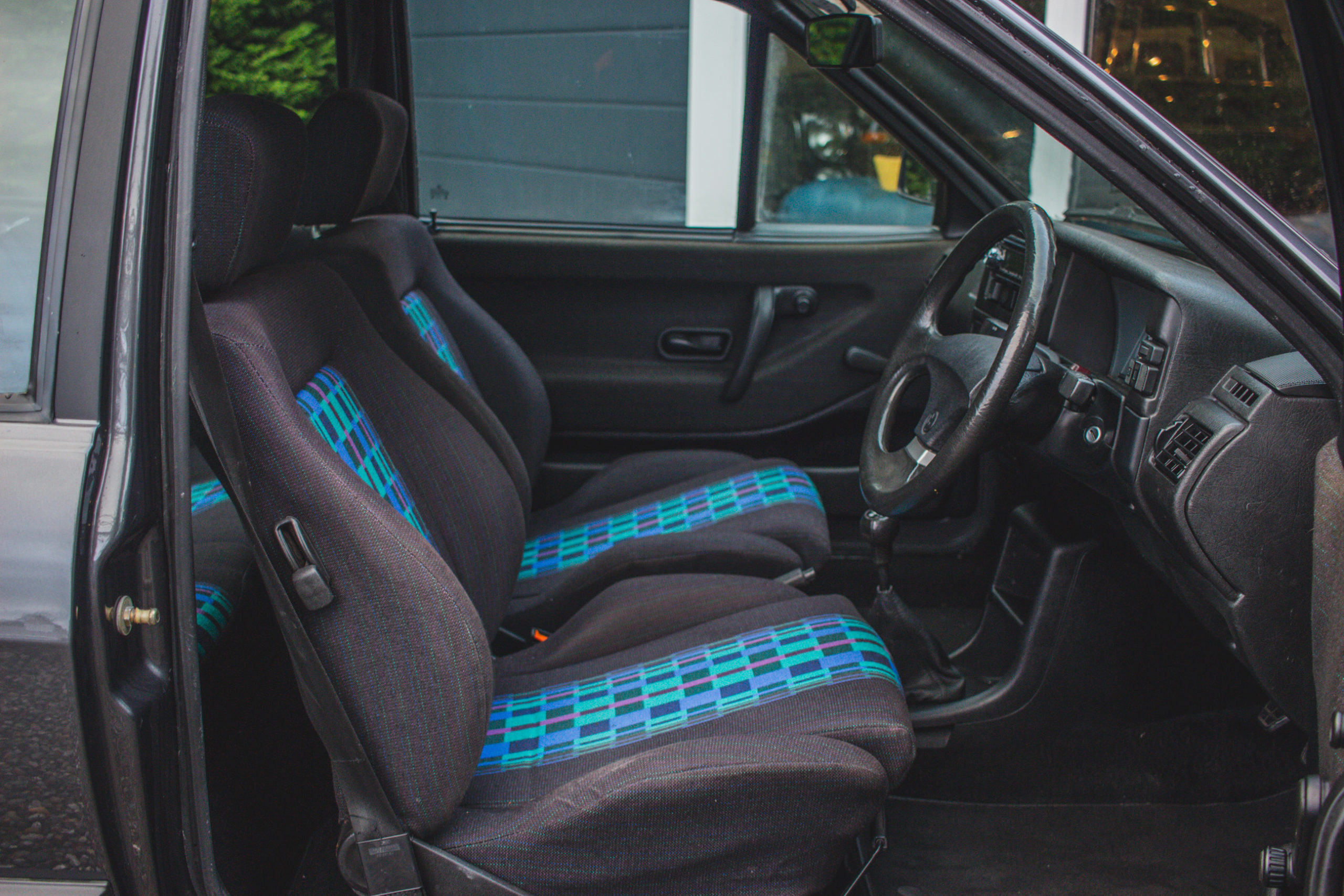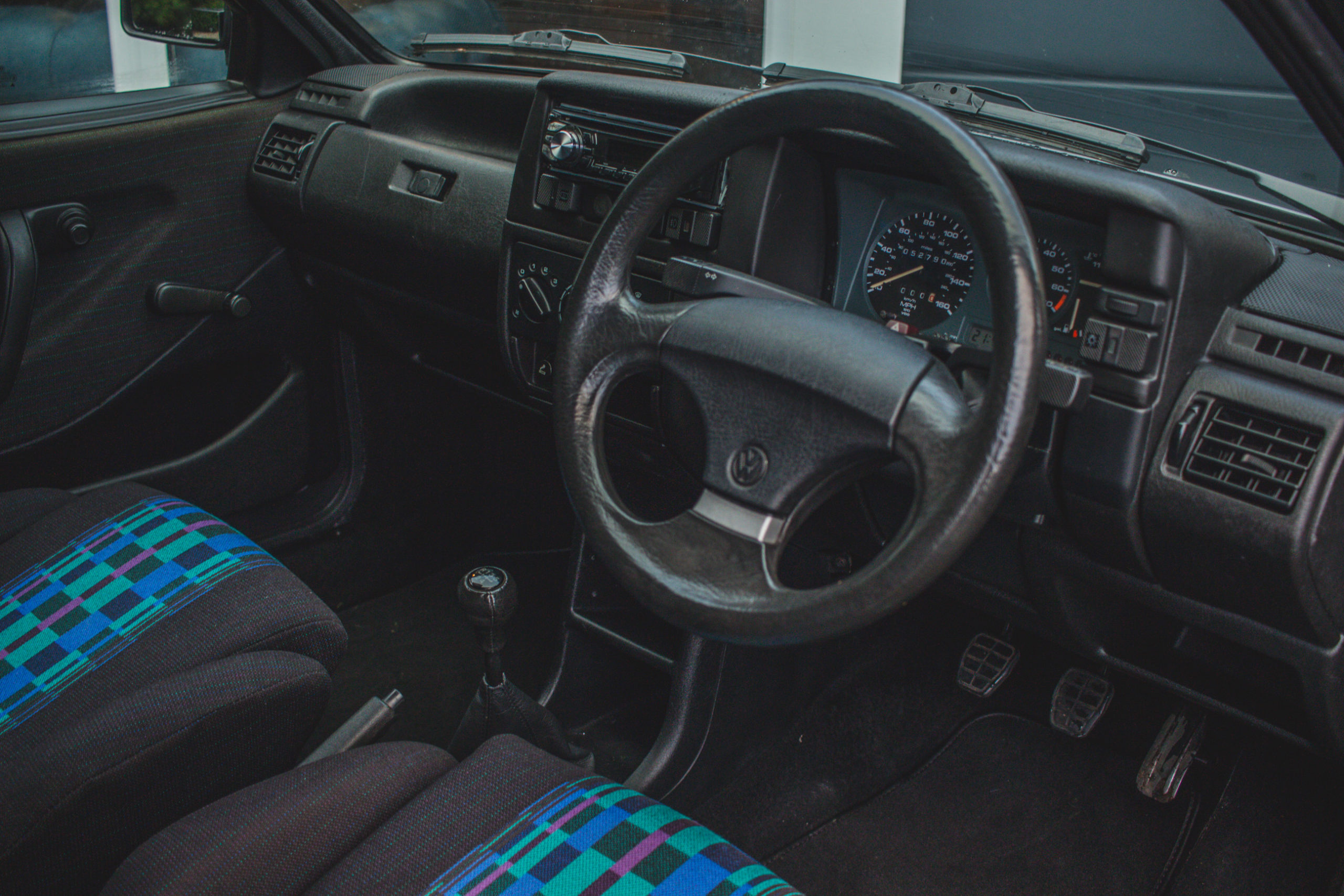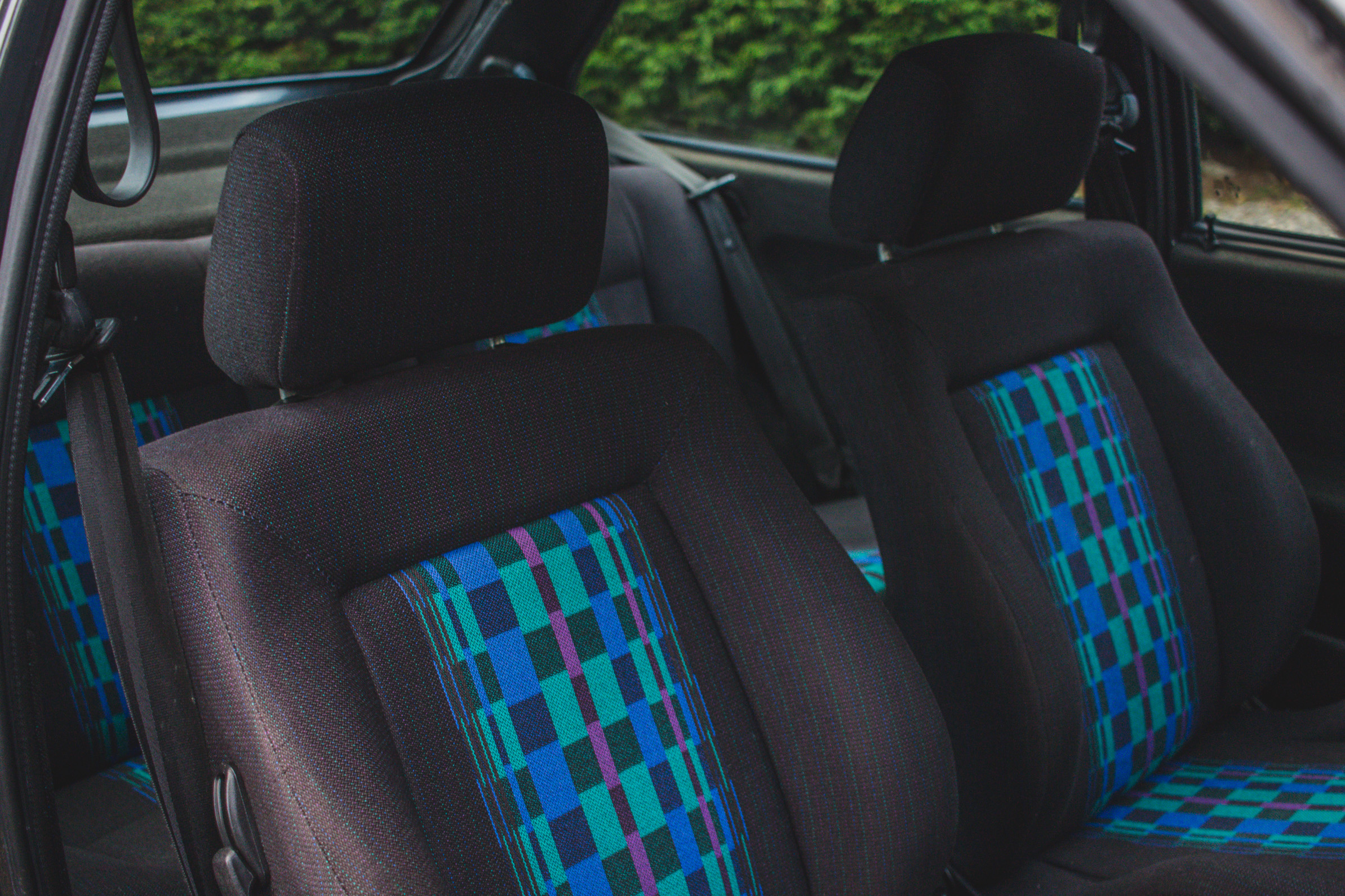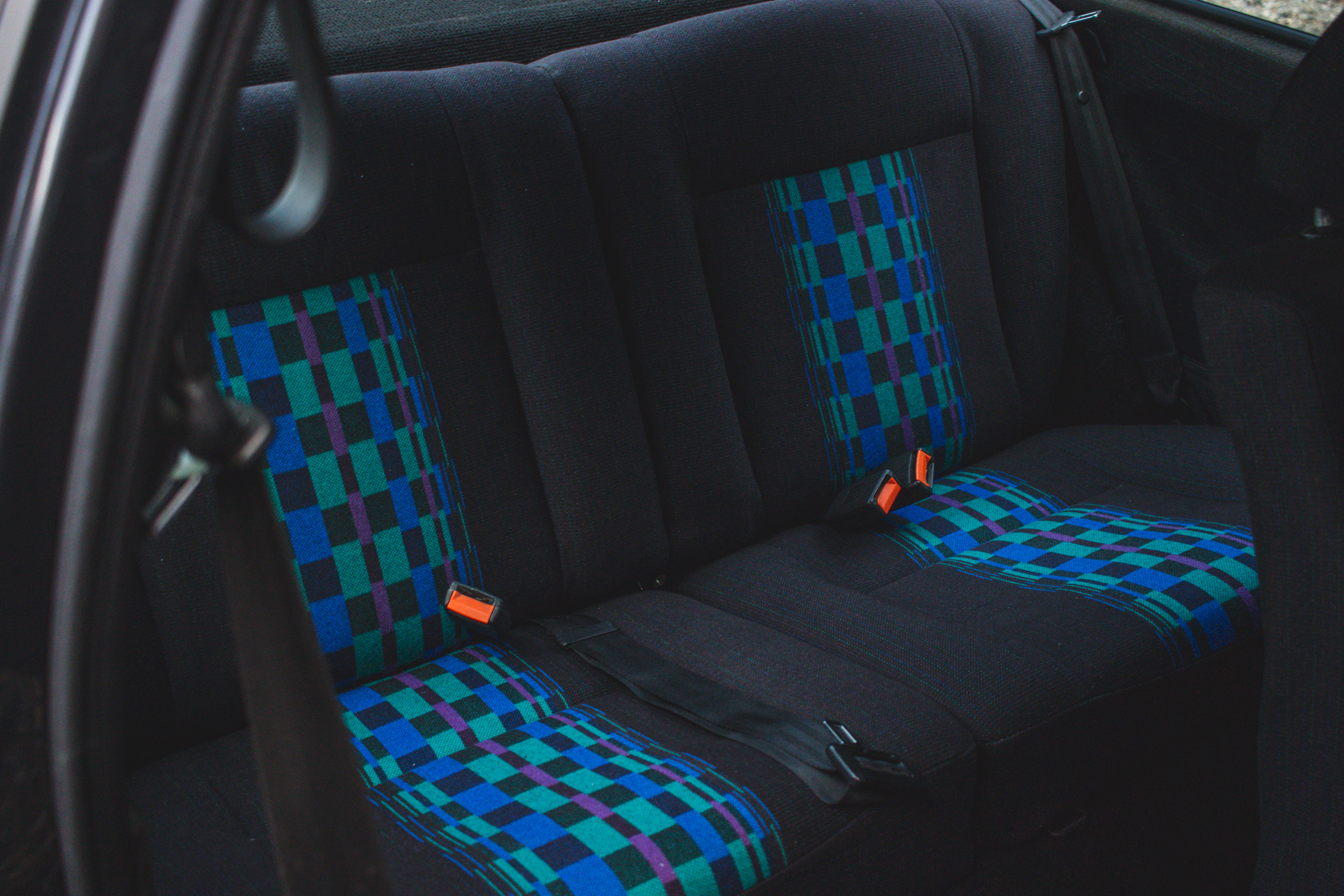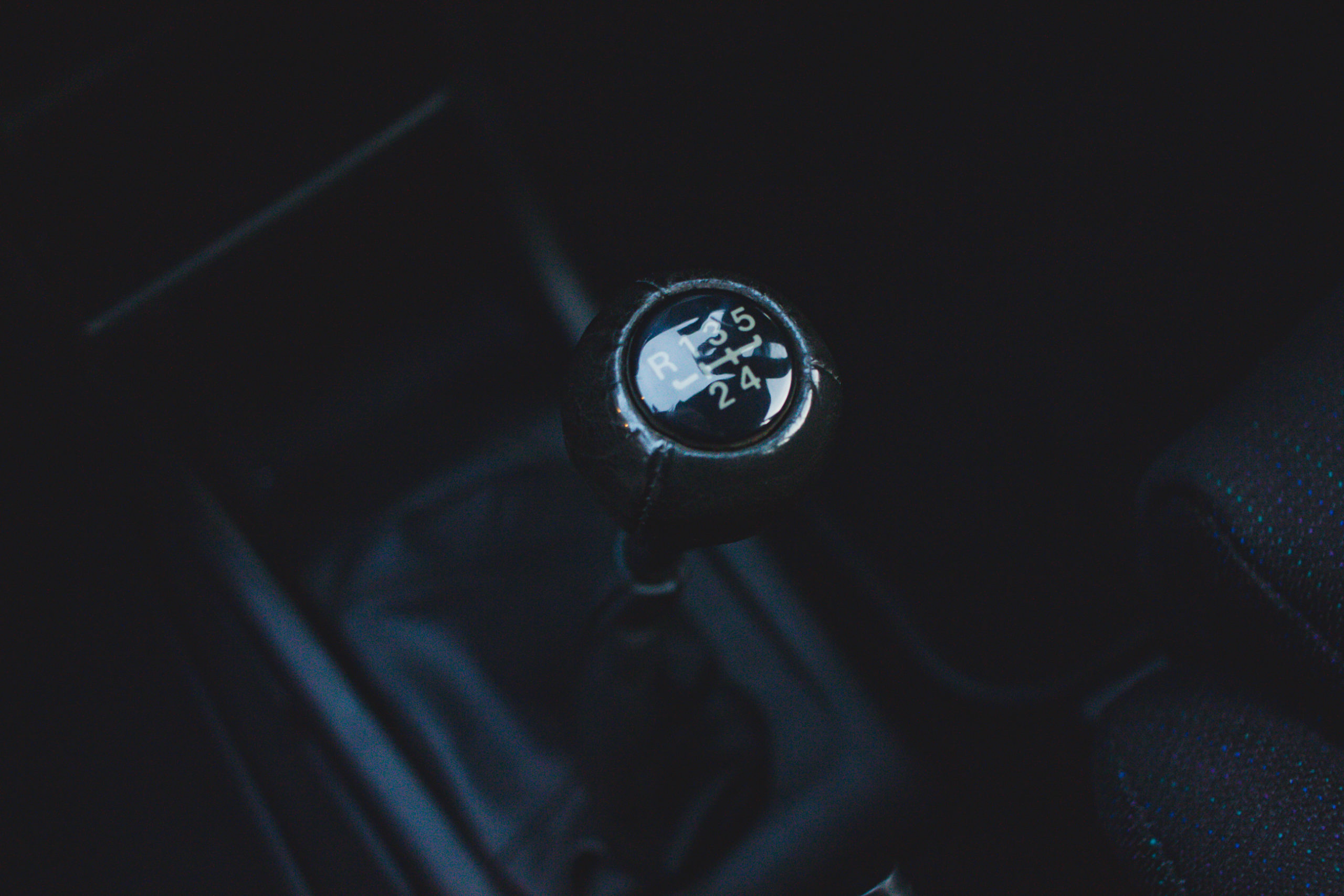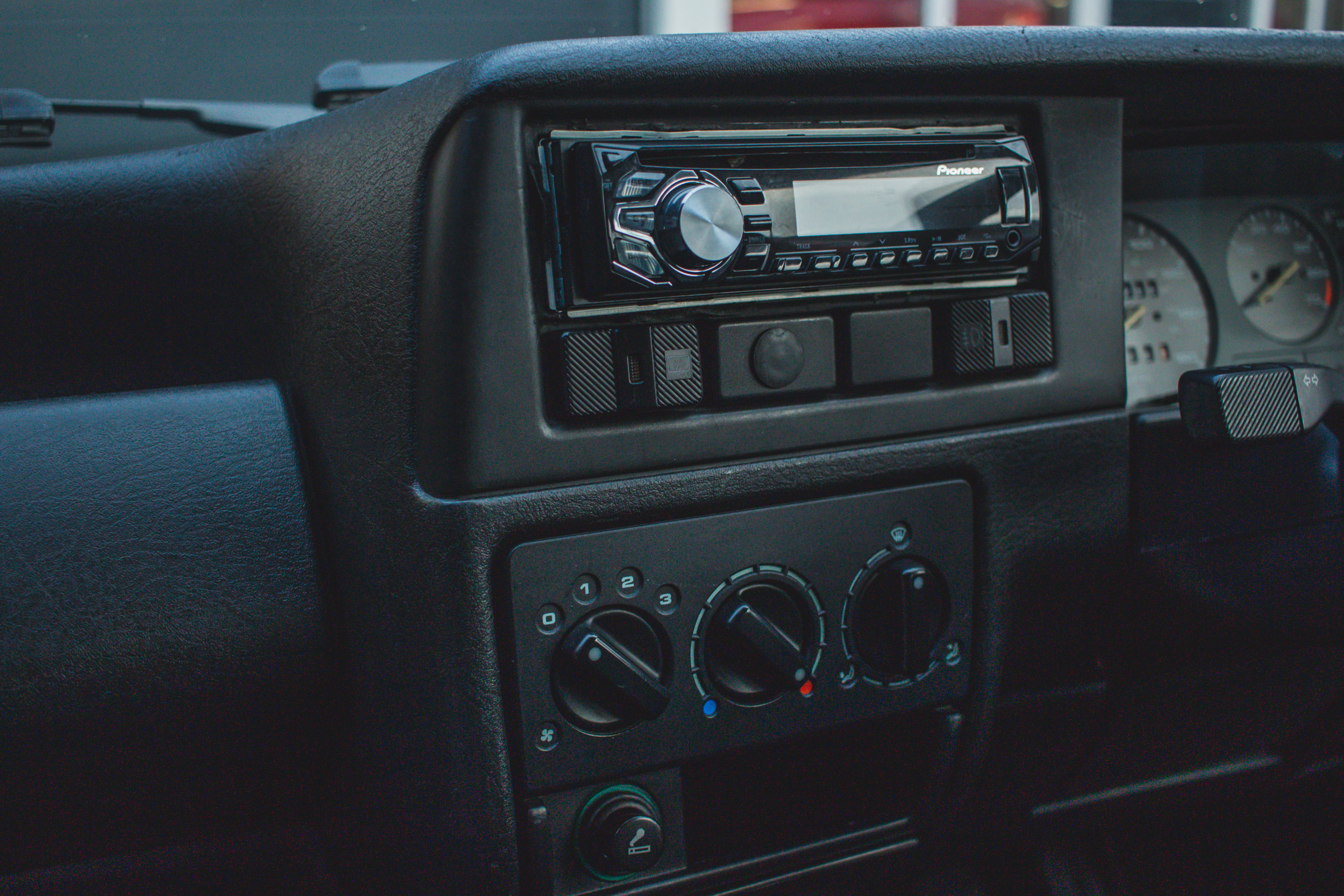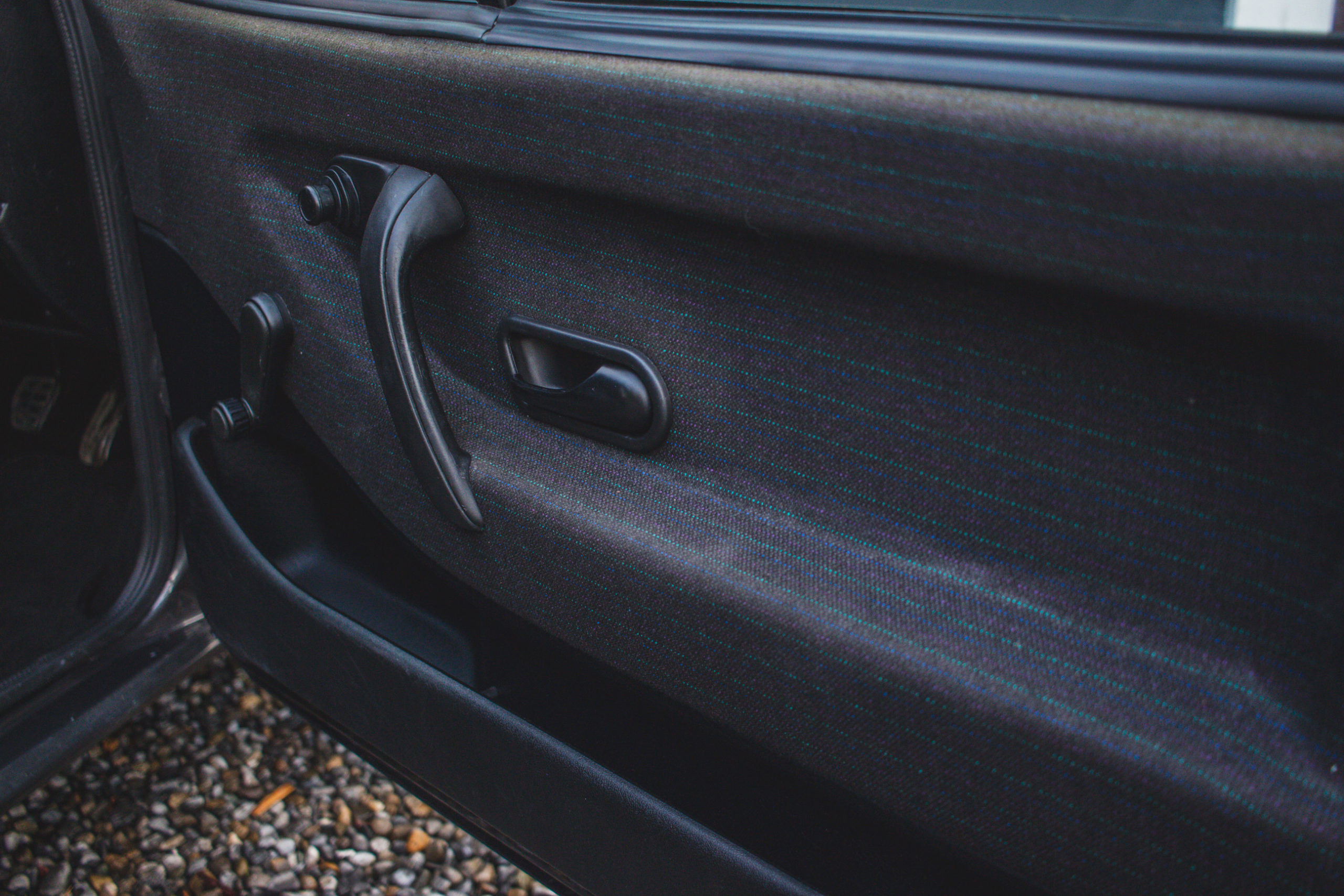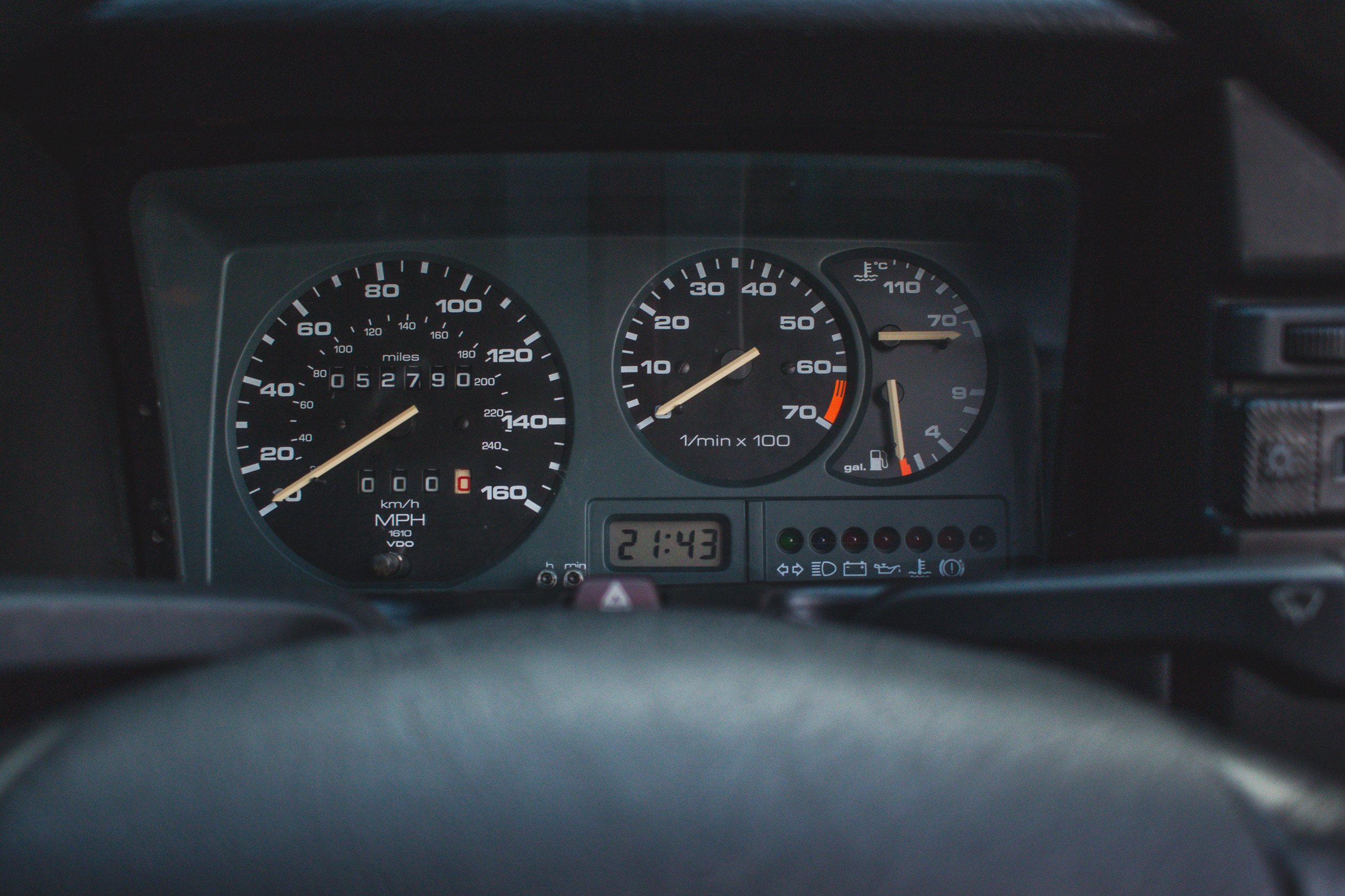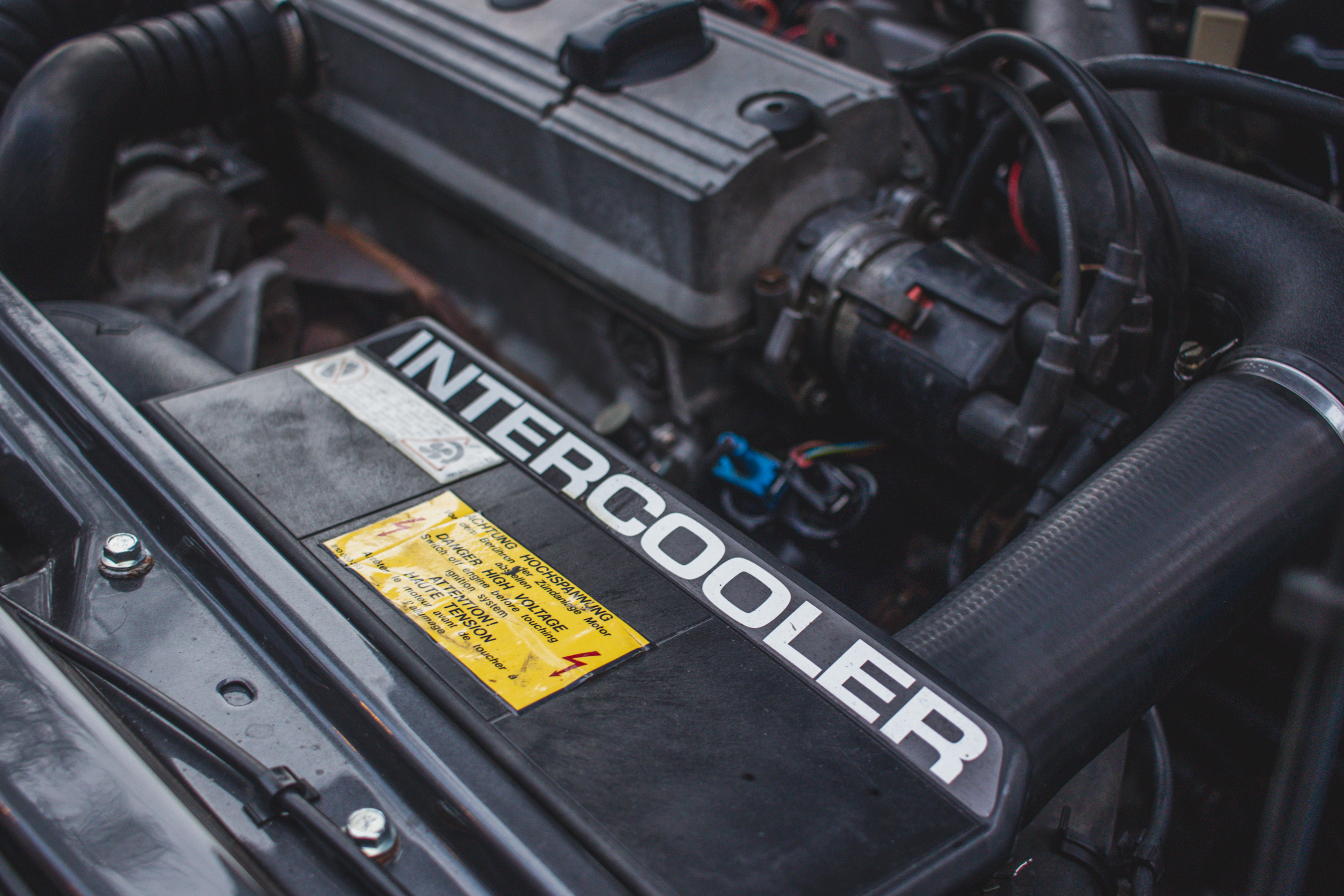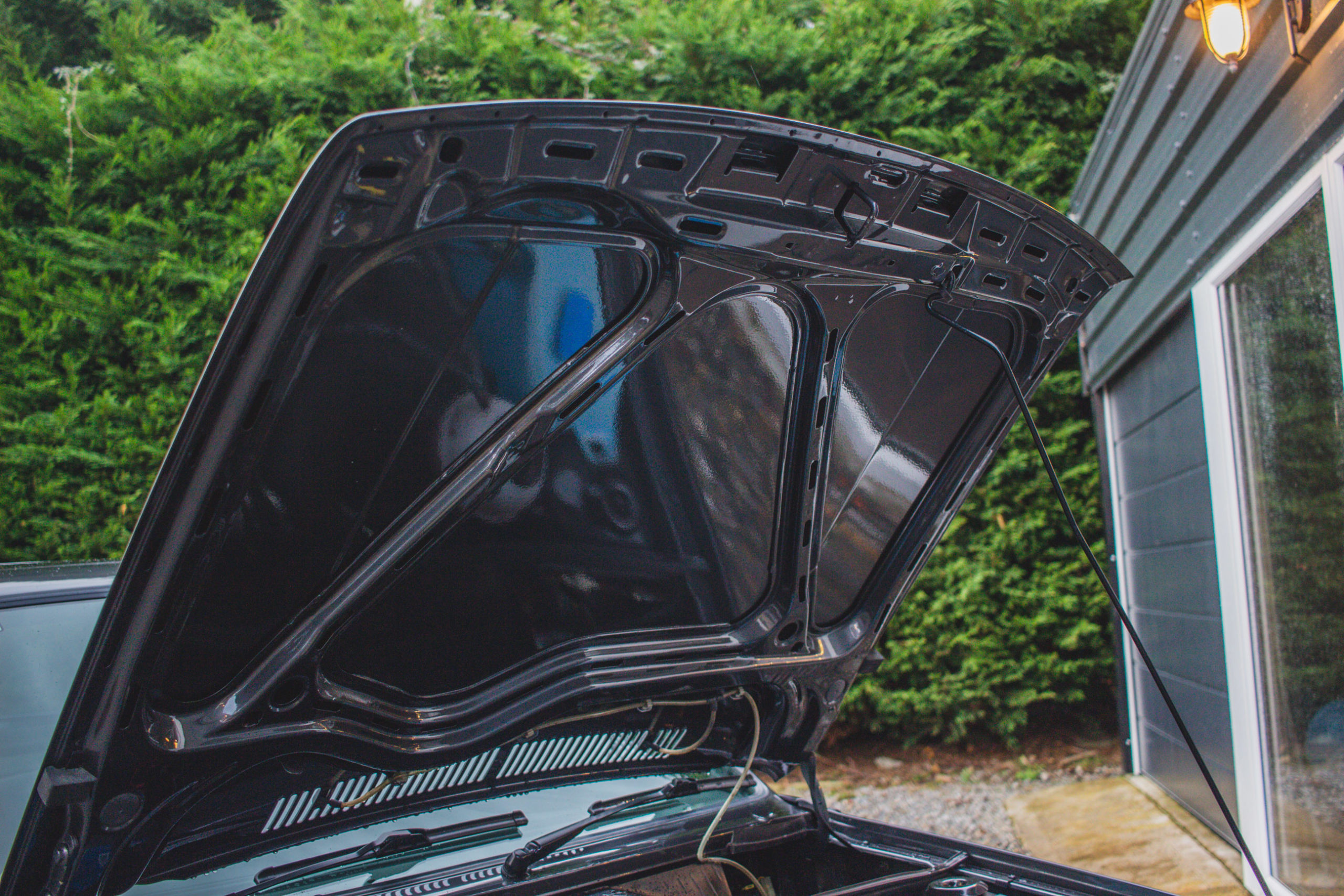 Volkswagen Polo GT G40
€15,995.00
Early iterations of the Volkswagen Polo were never renowned for their potency until the skunkworks of VW's engineering department strapped a supercharger to its 1272cc engine and gave birth to a brawny GTI basher called the Polo GT G40.
Our 1993 model car is as fresh, if not better, than when the car was new with a mere 53k miles on the clock and having been sourced from an avid collector whose cars are nothing short of perfect.
Having been fully repainted in its original colour, the rear subframe has been bladed and painted also. The entire rear axle was rebuilt at the same time with new bushings, rear drums and shoes and the car received a new exhaust, new fuel tank, new rear lights, door seals, new mouldings, new suspension front and rear including front springs and top mounts, new brake callipers, discs and pads and new wheel bearings. The car also had a new clutch fitted along with timing belt and water pump and radiator.
On the road, the car can only be described as "nothing less than dramatic". In fact, road testers of the period commented on the fact that the G40 outperformed the 205gti 1.9 to 60mph along with a higher overall top speed. Not bad for little 1.3 litre engine.
No stone has been left unturned in making this the very best example of a G40 anywhere and the car's mileage and condition is backed up an excellent comprehensive history file.
Any hot hatch these days has a downsized, forced induction engine – the GT G40 was there 30 years ago.
Viewing by appointment outside Dunboyne, Co. Meath. Warranty included. Finance available. All cars supplied with valid NCT where appropriate.
Get in Touch
This item cannot be purchased online.