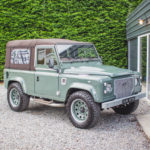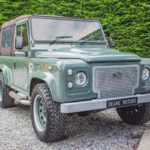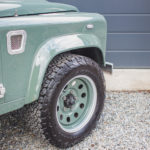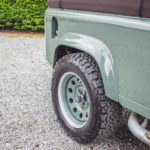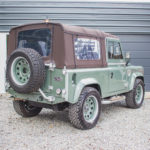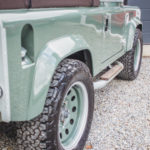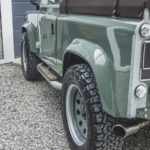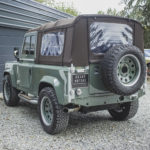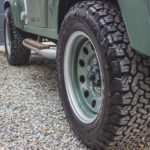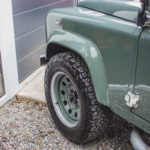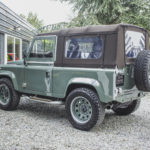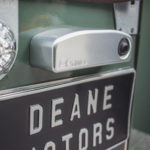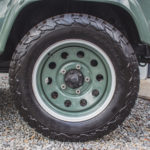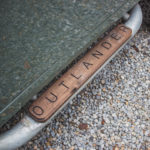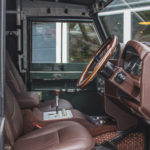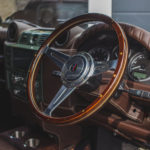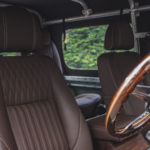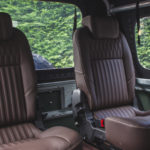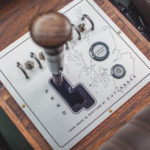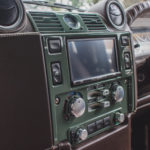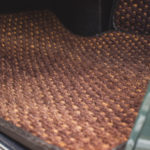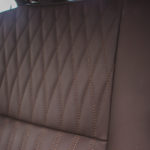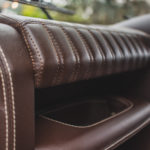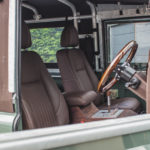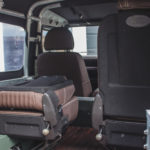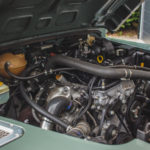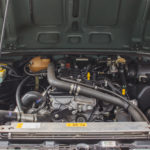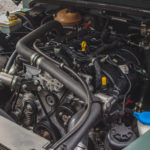 Land Rover Defender Outlander
€119,995.00
For as long as the Defender has been in existence there have been a plethora of companies who have customised them into their vision of what the ultimate Defender might be, but one more recent entrant to the market has quickly become the benchmark for style, engineering and craftsmanship – Outlander.
This sensational 2007 example in Keswick Green known as the 'Dublin Turbo' is based on a 2007 Defender 90 and has been given the full Outlander treatment with no stone left unturned in the quest to be more of a station wagon and less of a…well…glorified tractor. And the verdict is unquestionable.
Every detail inside, outside and underneath has been carefully considered and upgraded with a mixture of proven components and bespoke made pieces, and the result is a mind-blowing mix of style, performance, comfort and – unusual for a Defender – refinement.
From the beautiful paintwork, canvas hood and bespoke brown leather and walnut interior to the 2.3 Ecoboost petrol engine with auto gearbox, galvanised chassis and 18" body-coloured wheels, the Dublin Turbo is a masterpiece with subtle details and touches everywhere you look.
Aside from the stunning appearance, the experience behind the wheel is exceptional, too. The smooth delivery of the 310bhp from the turbo charged engine (the same as fitted to the Ford Mustang) coupled with the 6-speed automatic gearbox is a revelation and takes everything in its stride…especially the typically dreaded motorway cruise.
Having covered just 100 miles since the completion of the build, the Dublin Turbo is straight out of the box and represents a unique opportunity to own a truly bespoke and beautifully engineered Defender from one of the most revered companies.
Viewing by appointment outside Dunboyne, Co. Meath. Warranty included. Finance available. All cars supplied with valid NCT where appropriate.
Get in Touch
This item cannot be purchased online.