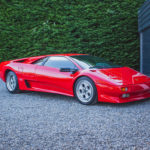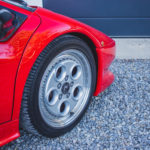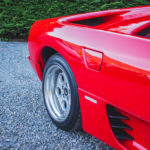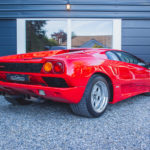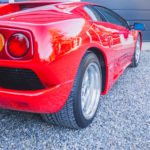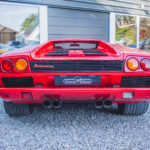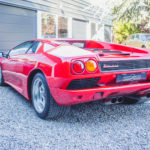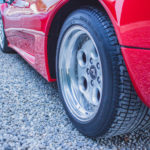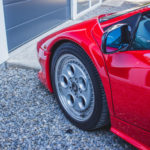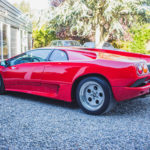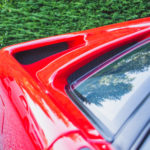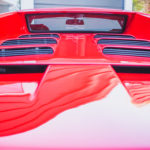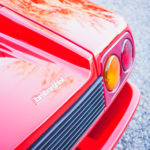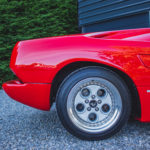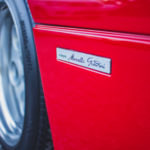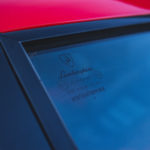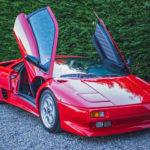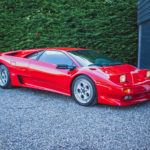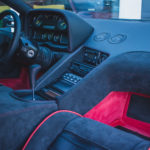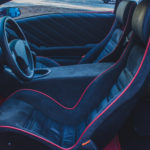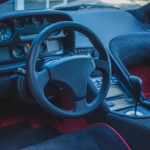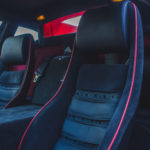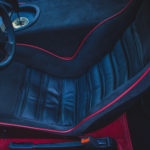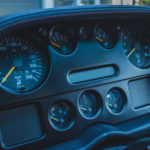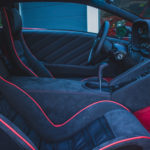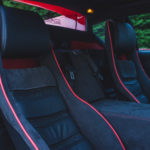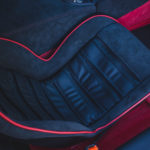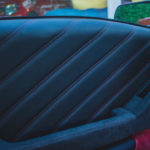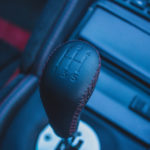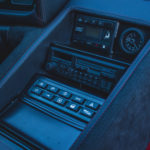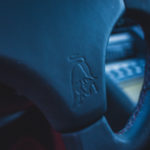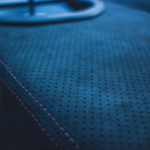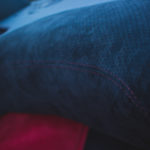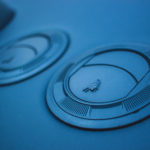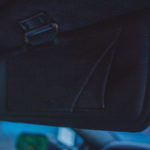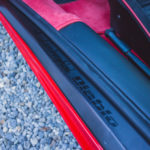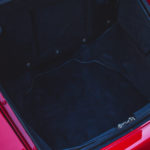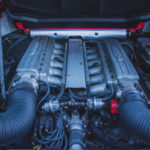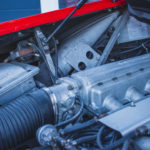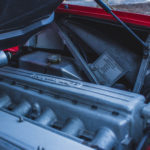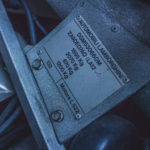 Lamborghini Diablo
€249,995.00
When Lamborghini's marketing department decided to call the replacement for the iconic Countach the 'Diablo', they couldn't have picked a more fitting name because, even today, this raw and rapid supercar still strikes fear into the hearts of all.
This desirable early production 1991 car started its life in Monaco before moving through Paris and on to Ireland and has received the very best of everything from its 3 previous owners.
The car has covered just 52,000 kms in its 31 years and, following a major mechanical refresh in 2020 plus a full interior retrim in 2022, presents in stunning condition.
The iconic red bodywork is beautiful from every angle and the paint is of an excellent standard thanks, in part, to a full ceramic coating recently just topped up by JC Autocare. The original split rim tele-dial wheels are in perfect condition also and wear a set of recently fitted Pirelli tyres all around. An SV rear spoiler was previously fitted but the car has been recently backdated to its original spec without a spoiler.
To match the pristine condition of the car's exterior, the interior has been recently completely retrimmed to an incredible standard by Conlon Coach Trimmers at a cost of €12k with a mix of black leather, black perforated Alcantara, red piping and a mixture of black and red carpet. The result is simply sensational and blends some of the original materials and techniques with fresh thinking and modern craftsmanship. An upgraded sound system was also fitted with a modern Blaupunkt Bremen radio that looks period correct while offering Bluetooth connectivity and phone calls, too.
Aside from its audacious styling, the real triumph of these early Diablos is how they drive. The naturally aspirated 5.7 V12 coupled with the gated gearshift, staggering performance and truly epic sound from the Lamborghini Racing exhaust is something so special and visceral that it's hard to imagine how anything could be any better. It really is that good!
The full and comprehensive service history contains recent receipts from Dublin-based specialist Ken Plant who, in addition to servicing the car twice in the last 2 years, also fitted new front wheel bearings and had all 4 brake callipers rebuilt. Prior to that, a major engine out service and mechanical restoration took place and Automobili Lamborghini in Cannes at a cost of €47k where all major components of the car were refreshed including suspension, gearbox, heads, clutch, timing chain etc plus enough other items to fill no less than 18 A4 pages!
The Diablo is the last real Lamborghini to be produced before Audi's acquisition of the company and this stunning early example ticks all the right boxes.
Viewing by appointment outside Dunboyne, Co. Meath. Warranty included. Finance available. All cars supplied with valid NCT where appropriate.
Get in Touch
This item cannot be purchased online.