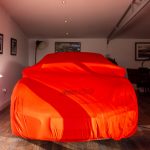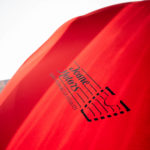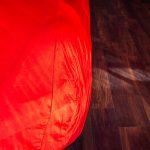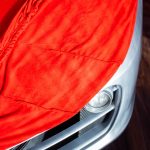 Indoor Car Cover
€230.00 – €290.00
Our super soft and super stretchy indoor car covers are the ideal solution if you want to keep your car protected while in storage.
The lycra blended satin fabric allows the cover to cling to the car whilst the subtle sheen of the fabric provides an elegant finish. The fabric is tightly woven ensuring a car cover that gives excellent protection from dust and other pollutants at the same time as remaining fully breathable to prevent any build- up of condensation.
The snug fit of these car covers ensures that the covers look great on the cars alongside
providing great protection and the low profile seams guarantee a sleek finish whilst showing the
contours of your car.
They are available in five classic colours; Black, Guards Red, Navy
Blue, Light Grey and Bottle Green.
For correct sizing, see the table below:
XXS- e.g. Classic Mini, MG Midget
XS – e.g. MGB, Mazda MX-5, TVR
S – e.g. Porche 911/Boxter, Jaguar E-Type, BMW Z4
M – e.g. AM V8 Vantage, Audi R8, Jaguar F-Type
L – e.g. Aston Martin DB9, Jaguar XK
XL – e.g. Bentley GTC, Ford Mustang
XXL – e.g. Bentley Arnage, Mercedes S-Class, Cadillacs, Limos
4×4 – (Black and Navy Only) e.g. Range Rover
Phantom – (Black Only) e.g. Rolls-Royce Phantom
Covers are supplied without a logo. Custom logos are available on request at an addition cost of €40