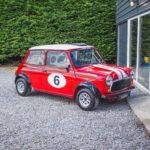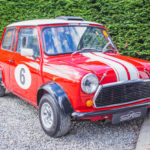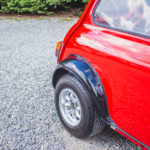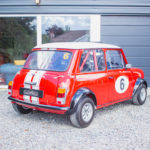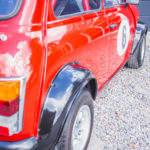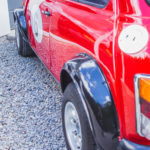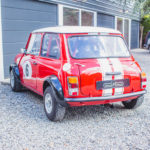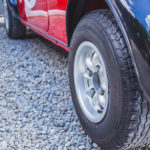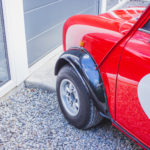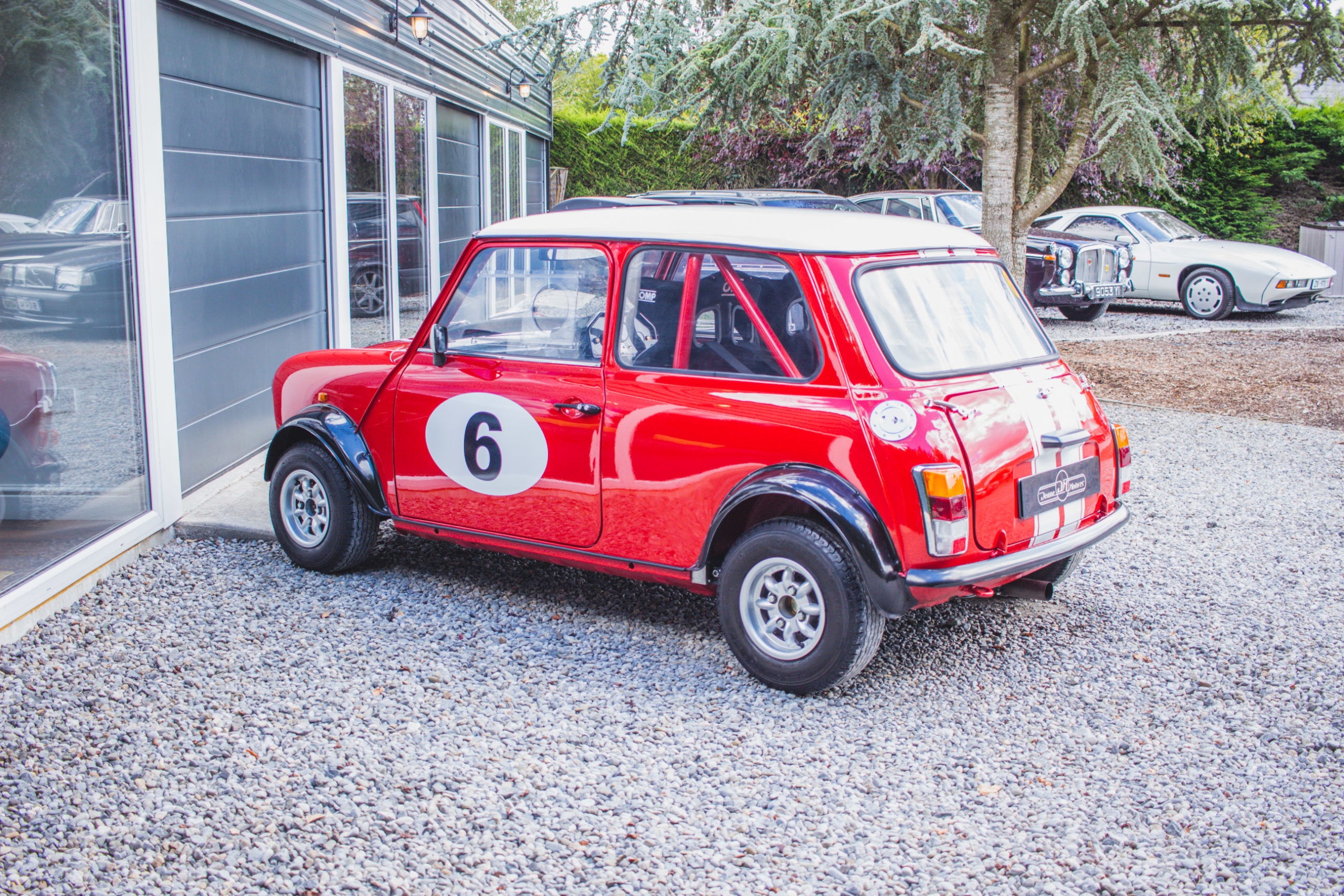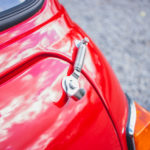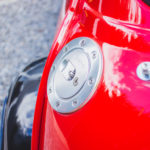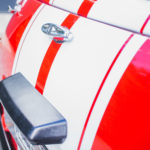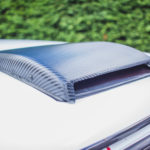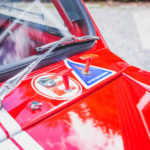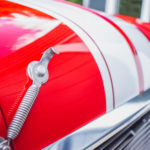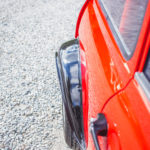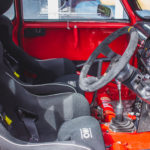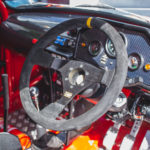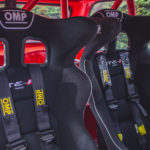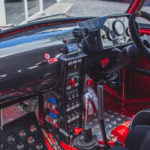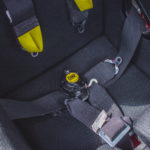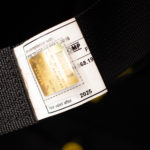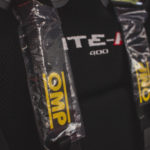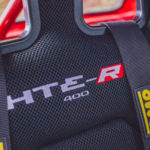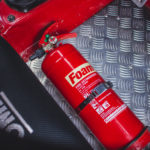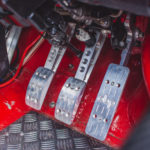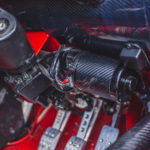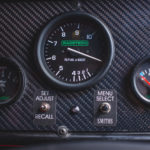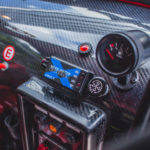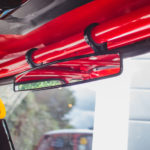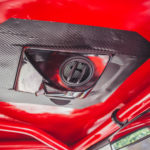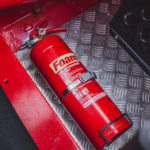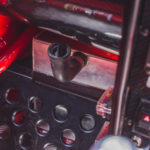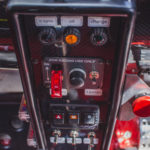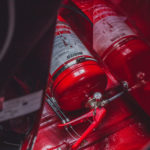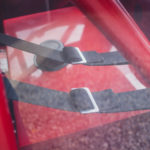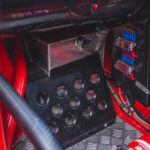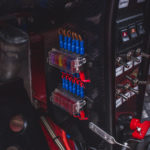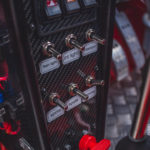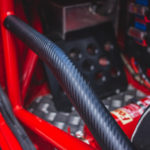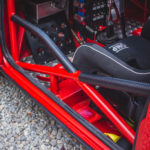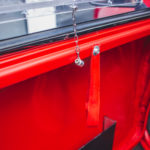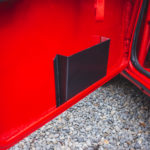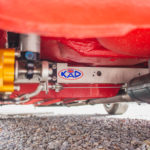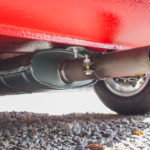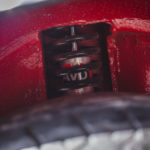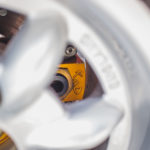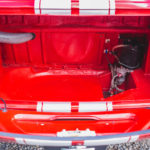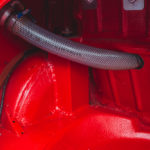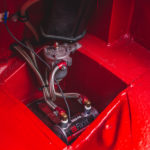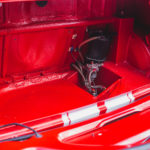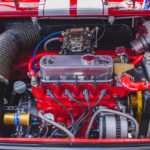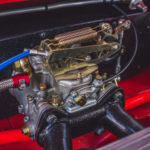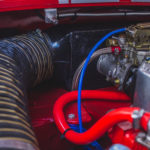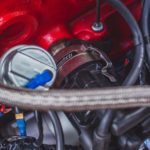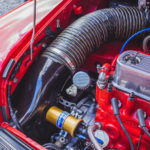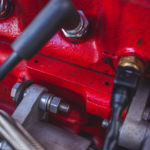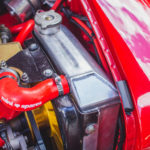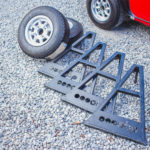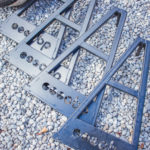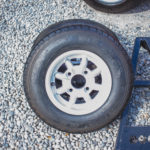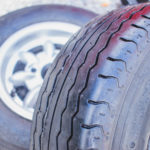 Austin Mini Rally Car
€49,995.00
Minis and rallying have been a match made in heaven since the Mini's release in 1959. Fast forward 63 years with modern engineering and you get something altogether ballistic in comparison to those early cars, however.
Freshly built to an incredible standard and with absolutely no expense spared is this incredible Mini that boasts some of the ultimate upgrades and has been overseen by some of Ireland's Mini rallying royalty.
The shell started as an excellent rust-free example that has been reinforced and fitted with a complex roll cage for maximum stiffness and safety from Stone Motorsport. Further modifications have been made in the form of larger rear suspension turrets to accommodate AVO coilovers, front bulkhead box to accept a ram-air system plus a host of other upgrades. The paintjob in Flame Red is of an excellent standard, too.
Inside, the car has been kitted out with the best of everything – Curley carbon fibre dashboard, OMP seats and harnesses (all in date until 2025), custom wiring loom, fresh air roof vent, handheld extinguishers and plumbed-in extinguisher plus lots lots more.
Braking and suspension is provided by AVO coilovers all around, Tilton fully adjustable pedal box, KAD wide-track front hubs with 6-pot KAD alloy callipers, lightweight rear beam axle with custom billet alloy rear radius arms from Track Day Performance, KAD rear disc brake conversion with alloy callipers, adjustable front lower arms, reinforced front and rear subframes and all of the other usual upgrades. Steering is also made considerably easier with an electric power steering pump. Traction is provided by fresh Avon CR6ZZ tyres mounted on new 10×6 Minilite wheels.
The 1380cc engine has been built by Mini rallying legend Lloyd Hutchinson and is pumping out a hugely impressive 140bhp (dyno sheet available). The spec includes MED cylinder head, Weber 45DCOE carburettor with Maniflow inlet manifold, 123 mappable distributer, Maniflow reverse-megaphone exhaust system, Radtec large volume radiator, Powerflex high-torque starter, lightweight flywheel and heavy duty clutch, MED dog gearbox with Quaife LSD, heavy duty driveshafts and far more that we could spend all day listing!
Needless to say, the car is absolutely incredible to drive with instant power delivery, stunning sounds from the engine and gearbox and is remarkably stable and smooth on even the bumpiest of roads.
This really is a beautifully built and highly competitive car that is fully road legal and registered on an Irish registration plate that has covered less than 200 kms since being finished and comes with a huge amount of receipts, 2 spare new wheels and tyres plus a set of new sill stands.
Viewing by appointment outside Dunboyne, Co. Meath. Warranty included. Finance available. All cars supplied with valid NCT where appropriate.
Get in Touch
This item cannot be purchased online.