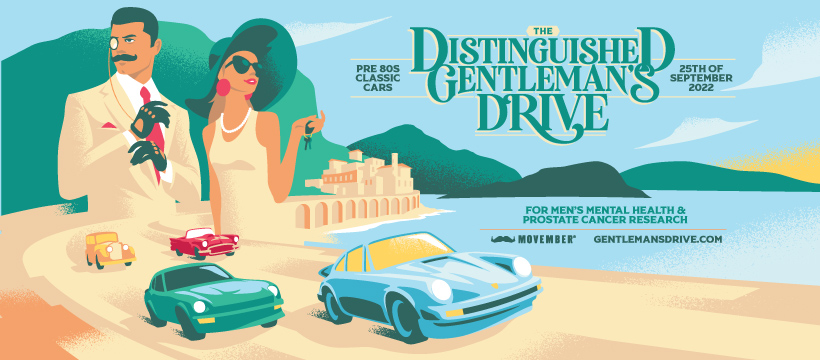 About
All around the world on Sunday September 25th, well-dressed gentlefolk will drive together in stunning pre-80's vehicles for men's health, raising funds on behalf of charity partner, Movember.
Dublin Event
Dublin is officially taking part in the second The Distinguished Gentleman's Drive on Sunday September 25th, 2022!
Starting in Dublin's city centre, the drive will take in both sea and mountains before finishing in Co. Wicklow.
Important Information:
- The event is strictly for pre-80's cars (built on or before December 31st, 1979)
- Registration are opened and required for participation
- Drive details are available on the website to registered drivers
- Local drive details are to remain confidential, do not share them
- Dress in-theme and visit our website for information prizes and rewards for 2022
- Follow the official Gentleman's Drive pages on Facebook and Instagram (@gentlemansdrive)
Keep updated and register at www.gentlemansdrive.com.